The Best Horseback Riding Spots in Vermont
Taking a long horseback ride in the woods is a wonderful way to spend the afternoon. And, if you don't have your own stables or horses to ride, there's no reason why you can't enjoy an afternoon on horseback in Vermont.
If you have your own horses, you probably already know where to take them for a ride. But, if you have always wanted to learn how to ride a horse, you can always visit one of these stables in Vermont and spend an afternoon. Or, why not sign up for riding lessons so you can become proficient.
Lajoie Stables in Jeffersonville
Lajoie Stables is located in Jeffersonville Vermont and contains 300 acres of gorgeous trails to ride on. These trails wind through the wooded and pastured property so you can enjoy the view and watching the wildlife as you ride.
They offer horseback riding tours so you can relax and enjoy the view as you follow along. You can find this property at 992 Pollander Road in Jeffersonville Vermont.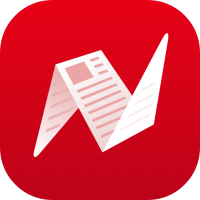 Vermont Icelandic Horse Farm in Moretown
The Vermont Icelandic Horse Farm is located in Moretown Vermont which is in the Mad River Valley. Visit the farm to see one of the oldest horse breeds. This farm offers rides daily in a variety of different lengths to suit any type of rider.
Or, you can sign up for a 2 to 5-day riding package and enjoy the location for a longer period of time. Both trail rides and treks are available for beginners and experienced riders. The horses are slow and steady which is perfect for anyone who is unsure of their abilities.
Find this property at 3061 North Fayston Road in Moretown, Vermont. Why not stay at their guest house for a few days if you're traveling from further away.
Chipman Stables in Danby
Chipman Stables is located in Danby Vermont. The trails are absolutely gorgeous through shaded woods. They can accommodate larger groups on request if you'd like to bring the whole family along for a ride. Call ahead for reservations first, please.
Both beginners and more experienced riders will enjoy visiting these stables. They have been offering horseback riding for over 40 years. You can also find trail riding and horses for children at this location. Plus, they are open to birthday parties as well.
Kedron Valley Stables in South Woodstock
Kedron Valley Stables is located in South Woodstock Vermont. They offer horseback riding as well as stabling and boarding if you have your own horses. They also have an indoor riding arena with lights for those that are interested.
If you're interested in something a little bit different, you can get carriage rides and surry rides at Kedron Valley. This is ideal for people who want to enjoy a horse ride but aren't sure of their ability.
Their options include 2-people rides all the way up to 10+ people. A larger number of people will ride in a wagon. Rides last from 45 minutes to an hour.
Find them on Kendall Road in South Woodstock. Call for appointments.
Topnotch Stables in Stowe
Take a ride through farmland and woods at Topnotch Stables in Stowe, Vermont. You can take a horseback riding tour while you enjoy a unique view of Vermont.
The horses are well behaved and the tour leaders are experienced and friendly. Make sure that you visit the horseback riding center to see what they offer.
While you're there, there are many other resort activities you can enjoy with the family including the spa, rec center, or shuffleboard match.
Find this horseback riding tour at Topnotch Resort in Stowe, Vermont.