Bear attacks hiker in Yellowstone National Park
On Friday morning, May, 28, a bear attacked and injured a hiker in Yellowstone National Park. This is the first incident of a bear injuring a person inside the park this year. The unfortunate event happened in Helena, Montana.
Yellowstone National Park is an American national park located in the western United States, largely in the northwest corner of Wyoming and extending into Montana and Idaho. It was established by the U.S. Congress and signed into law by President Ulysses S. Grant on March 1, 1872.
In the Yellowstone press release, they said that the man that was attacked by the bear is a 39-year-old man. At that time, he was hiking alone on the Beaver Ponds Trail at Mammoth Hot Springs.
He said that he encountered two grizzly bears on the Beaver Ponds Trail. One of them attacked and injured him.
The bear left injuries in his lower extremities. Fortunately, the man was able to hike out on his own. The man was transported to Livingston Hospital by park ambulance.
Now, the Beaver Ponds Trail was closed until further notice, and park officials sent people on the trail to make sure there is nobody else there.
Last month, a similar incident happened near Yellowstone National Park.
In April, a bear fatally attacked a man just outside of the Yellowstone National Park.
A 40-year-old man was attacked by a grizzly bear outside Yellowstone National Park. This happened south of Baker's Hole Campground, three miles north of the town of West Yellowstone and the park's West Entrance. After this happened the grizzly bear was shot and killed the next day as wildlife officials investigated the scene.
People that go to Montana parks should be careful and pay attention to their surroundings because bear attacks happen every year.
Yellowstone National Park warns people to:
Be bear aware: stay 100 yards away from bears at all times. Carry bear spray and know how to use it. Be alert. See the bear before you surprise it. Watch for fresh tracks, scat, and feeding sites (signs of digging, rolled rocks, torn up logs, ripped open ant hills). Make noise. Hike in groups of three or more people. Don't hike at dawn, dusk, or at night, when grizzlies are most active. Don't run from a bear.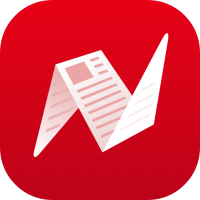 Sources: