5 Things to Do Outdoors in LA this Memorial Day Weekend
Memorial Day weekend is upon us once again and if you're like most Angelenos, you're probably looking for something exciting to do with your extra long weekend.
With pandemic restrictions lifting and warm sunny days expected, you'll likely want to spend some time outdoors enjoying the beautiful weather.
I put together these 5 suggestions for things to do in LA this Memorial Day weekend to help you make the most of your extra time.
I encourage you to get outside and try a new activity or maybe visit somewhere local you've never been before. Above all, be safe and have fun.
1. Go for a bike ride along the beach
One of my favorite things to do in LA when I want to spend time outside is to head to Santa Monica. I love renting bikes and riding along the paved boardwalk path.
While this is considered a touristy thing to do, it's also fun if you haven't been out to the beaches in a while.
You can rent bikes for just a few dollars and ride all the way from Pacific Palisades to Torrance on over 20 miles of paved pathway.
If you like to avoid crowds like I do, plan to start your ride in the early morning before 10:00 a.m. The earlier the better on Memorial Day weekend as the beaches will likely be crowded.
2. Challenge yourself to a new hike
If you're into outdoorsy stuff you've likely done more than your fair share of hiking in LA. So if that's you, I challenge you to find a new hike to try out this weekend.
LA is a big place, so there's got to be someplace you haven't really had time to explore. Maybe even try one of those hikes you've been avoiding for whatever reason.
Bad traffic, large crowds, and lack of parking have all been deterents for me in the past. However, most of these problems can be avoided with an early start. So find a hike you've never tried, set your alarm, and hit the trails early this Memorial Day weekend.
3. Go kayaking in Long Beach
If you've never tried kayaking before head to Alamitos Bay in Long Beach. There you can rent both single and double kayaks to take out on the calm waters of the bay.
I went kayaking here a few years ago with a group of friends and had a fantastic time. You're in a protected bay so you won't have any waves to contend with, making it the perfect place for first time kayakers.
Once in your kayak, you can paddle around Naples island or along the canals. It's a beautiful area filled with big houses and fancy boats, so there's lots to see.
You can even stop for lunch or coffee at one of the restaurants or cafes along the water. If you're interested, be sure to make your kayak rental reservation online in advance.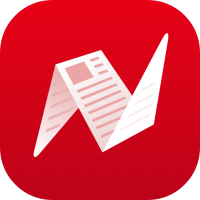 4. Visit a new local park
Los Angeles is home to hundreds of local parks spread throughout nearly every neighborhood in the county. Consider making plans to visit a new one this Memorial Day weekend.
A few of my favorties are Griffith Park, Los Angeles State Historic Park, and Barnsdall Art Park, but no matter which part of the city you're in, there's bound to be a local park nearby you have yet to explore.
5. Try a new activity
If you've lived in LA for a long time and you think you've done it all, consider taking on a new challenge. Consider using the long weekend to try a new activity or learn a new skill.
If you're looking for a few ideas you can try rock climbing, mountain biking, stand up paddleboarding or surfing.
Whatever you decide to do, I hope you find a way to enjoy the outdoors this Memorial Day weekend. Have fun out there.