4 Movies that were filmed in Jupiter
Jupiter is the northernmost town in Palm Beach County, Florida, United States. According to a 2019 Census Bureau estimate, the town had a population of 65,791. Jupiter was rated as the 12th Best Beach Town in the United States by WalletHub in 2018, and as the 9th Happiest Seaside Town in the United States by Coastal Living in 2012.
This city is famous for its beautiful natural landscapes, laid-back beach areas, and timeless lighthouse views. Jupiter is one of the Palm Beach area's hidden gems that has been luring beachgoers in for decades.
Some of the movies filmed in this city are mentioned below.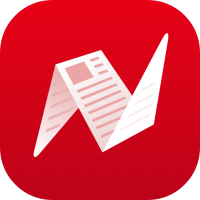 Most Likely to Succeed (2019):
This documentary is directed by Pamela Littky. This story about four teenagers who in 2007 are voted "Most Likely To Succeed" during their senior year of high school. These teenagers belong to desperate families. Filmed over a ten-year period and directed by award-winning photographer Pamela Littky, we watch as they each chart their own version and journey of success and navigate the unpredictability of American life in the 21st Century.
Filming Locations:
Jupiter, Florida
Detroit, Michigan
Los Angeles, California
USS Seaviper (2012):
This action drama war movie is written by Lynanne Rockhill and is directed by Ralph A. Villani. This movie has the tagline of "A U.S. submarine is trapped below by a Japanese destroyer and its crew holds a secret for the turning point of WW II." This movie was nominated for two awards out of which it won one award (Central Florida Film Festival Award for the Best Florida Project).
The story is about a German Boat from the Port of Kiel which is trading cargo with the Japanese. The USS Seaviper must locate and stop this dangerous exchange from happening. The Captain of the USS Seaviper must act smart in order to protect the ship and stop the exchange, but the ship is left in the hands of Mister Cutter, after a fight the Chief of the Boat puts the submarine in jeopardy. They must fight the Japanese destroyer and get the important information back to Pearl Harbor.
Filming Locations;
Jupiter, Florida
Los Alamos, New Mexico
Mobile, Alabama
Creep (1995):
This Horror-mystery movie is written and directed by Tim Ritter. One fun fact about this movie is that the script of this city was written in just seven days. This is the movie for people who love low-budget sleaze films. It had an estimated budget of $10,000.
This movie is about a psycho brother Angus who escapes from prison and hooks up with his stripper sister, Kascha. Some death eventually leads him to cross paths with a police captain, David. David has a daughter, Jackie, who also happens to be a police officer. David's wife was murdered when his daughter was just a child.
Filming Locations:
Jupiter, Florida
Fort Pierce, Florida
Port St. Lucie, Florida
West Palm Beach, Florida
Smokey and the Bandit Ride Again (1980):
The original title of this movie was "Smokey and the Bandit II". This action-adventure comedy movie is written by Hal Needham (characters created by), Robert L. Levy (characters created by), Jerry Belson (screenplay), and it is directed by Hal Needham. It has the tagline of "THE BANDIT HAS A NEW GOOD BUDDY - and they're all against smokey and the law!" This movie was nominated for six awards out of which it won one award (The Stinkers Bad Movie Award for The most annoying fake accent: Female).
This movie is about a Bandit and Cletus who hasn't been on a run to Texas for a few years. Bandit now goes on another cross-country run, transporting an elephant from Florida to Texas. Once again like old times, Sheriff Buford T. Justice is on his tail.
Filming Locations:
Jupiter, Florida
Las Vegas, Nevada
Indiantown, Florida
Miami, Florida
Which one of these movies is your favorite? Let us know!
Sources:
https://en.wikipedia.org/wiki/Jupiter,_Florida
https://www.tripstodiscover.com/best-things-to-do-in-jupiter-florida/
https://www.imdb.com/title/tt10711654/?ref_=adv_li_tt
https://www.imdb.com/title/tt1274596/?ref_=adv_li_tt
https://www.imdb.com/title/tt0112735/?ref_=adv_li_tt
https://www.imdb.com/title/tt0081529/?ref_=adv_li_tt