4 Movies that were filmed in Sarasota
Sarasota is a city in Sarasota County on the southeastern coast of the U.S. state of Florida. The area is renowned for its cultural and environmental amenities, beaches, resorts, and the Sarasota School of Architecture. The city is at the southern end of the Tampa Bay Area, north of Fort Myers and Punta Gorda. According to the U.S. Census Bureau, in 2019 Sarasota had a population of 58,285.
Sarasota is known for the world-famous Ringling Museum of Art, as well as a collection of excellent performing arts companies and an active community of artists and craftspeople creating unique works. It is also one of the best places to visit in Florida for a beach vacation.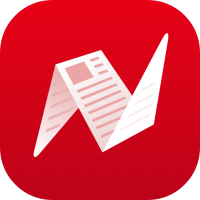 Some of the movies filmed in this city are mentioned below.
Free Ride (2013):
This action drama thriller movie is written and directed by Shana Betz. It has the tagline of "Crime pays...or it costs you everything." This movie was nominated for one award and it also won one award (Hamptons International Film Festival Award for Tangerine Entertainment Juice Award). One Fact about this movie is that it is based on the childhood story of the director Shana Betz.
The story revolves around the life of Christina who is a single mother and wants to give her two daughters MJ and Shell a better life. For this, they leave Ohio and move to Florida. In Florida, Christina meets up with Sandy who introduces her to the world of drug trafficking. What starts off as a quick way to make some money, soon spirals out of control and changes the lives of everyone involved.
Filming Locations:
Sarasota, Florida
Venice, Florida
Englewood, Florida
The Perfect Wedding (2012):
This comedy Romance movie is written by Ed Gaffney, Suzanne Brockmann, and Jason T. Gaffney and is directed by Scott Gabriel. This movie has a tagline of, "A story about getting everything right."
The story revolves around the life of Alana who is the adopted sister of Paul. she is coming back home for Christmas but it isn't a regular holiday as she is recently engaged and the weekend will be spent planning her June wedding with her best friends Roy and Vicki. The problem is that Roy is Paul's ex-boyfriend and they haven't seen each other since their messy breakup. Things get more complicated when Roy talks his good friend Gavin into spending the weekend with him and pretending that he is his boyfriend.
Filming Locations:
Sarasota, Florida
The Message (2012):
This thriller movie is written by Thomas P. Clay, and Joan Jeby Fine and it is directed by Thomas P. Clay. This movie has a tagline of "Does God really want you?"
The story revolves around the life of a young wife and mother who is challenged to overcome her passive beliefs on religion after a serious car accident. After the accident, she is still haunted by her past and traumatic experiences. This leads her to forcefully make a decision that will decide her fate. She sparks on this journey of self-discovery in order to find the real meaning behind her existence.
Filming Locations:
Sarasota, Florida
Bradenton, Florida
Out Of Time (2003);
This crime drama mystery movie is written by David Collard and is directed by Carl Franklin. This movie was nominated for nine awards out of which it won four awards (BET Award, Black Reel Awards, Leggio d'oro, and American Black Film Festival award).
The story revolves around the life of a Florida Chief who must solve a vicious double homicide before he himself falls under suspicion. Anxiety runs high for Whitlock as he scrambles to figure out who has set him up and also recover half a million dollars all while trying not to break a sweat or draw any attention.
Filming Locations:
Sarasota, Florida
Naples, Florida
Boca Grande, Florida
Miami, Florida
Cortez, Florida
Which one of these movies is your favorite? Let us know!
Sources:
https://en.wikipedia.org/wiki/Sarasota,_Florida
https://www.planetware.com/tourist-attractions-/sarasota-us-fl-sara.htm
https://www.imdb.com/title/tt1839482/?ref_=adv_li_tt
https://www.imdb.com/title/tt2151863/?ref_=adv_li_tt
https://www.imdb.com/title/tt1164982/?ref_=adv_li_tt
https://www.imdb.com/title/tt0313443/?ref_=adv_li_tt