Black owner of auto shop in Spring Lake finds out racist graffiti was written by 2 black suspects
A black-owned automobile shop in Spring Lake has been going through an ordeal for weeks while being targeted by racist graffiti messages.
The vandals kept leaving threatening messages, but when the owner finally decided to install surveillance cameras, he made an unexpected discovery. As it turns out the suspects were also black.
How did it all happen?
The reported incident took place at Dwayne Haynesworth's Auto Body and Repair Shop in Spring Lake, North Carolina. The owner told WRAL that he got confused after several racist images showed up on cars. They were done by vandals and the rampage lasted for many weeks.
"I mean I'm not bothering anybody. I'm just out here trying to do business. I don't really know anybody out here," he said for the news outlet.
There were spray-painted threatening figures on his cars and the message that kept appearing was, "Please leave."
Some vehicles were damaged and the owner revealed that the whole vandalism action started after one of the vehicles got stolen from the lot he rents, as the Blaze reports.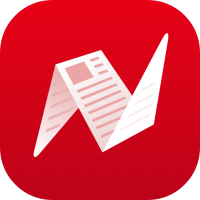 He decided to set up video surveillance
The owner was convinced that video footage was the safest way to discover who was behind the vandalism acts, so he put up surveillance cameras to capture images of the attackers.
Only 24 hours later, he got a nasty surprise. He showed the footage to WRAL's Gilbert Baez.
In the video two young men who appear to be black are seen trying to steal one of Haynesworth's cars. The owner said his vehicles were damaged, with several paint scratches and broken windows.
A clue that tipped police off that this was not a legitimate white supremacy incident was the fact that the threatening symbols were not accurately painted, with one of the arms done backwards.
The Spring Lake police department is investigating the incident and have asked for public help to identify the suspects.