Gloucester deputy saves mother pinned under her car by lifting overturned vehicle single-handedly
A Gloucester deputy is being hailed as a hero after video footage has been released showing him lifting up a car to save a woman trapped underneath.
Jon Holt, a military veteran who served in Iraq, was confronted with an overturned car and a child inside screaming for his mother when he arrived on the scene.
He proceeded to lift the vehicle to free the mother who was lying under it, with her head pinned by the sunroof.
How did it all happen?
The deputy said he was assisting the State police with a possible DUI accident and he was headed to the hospital when he suddenly spotted a car spinning out.
The officials released bodycam video forage of the incident. "So I was on the scene, I observed the vehicle upside down with one of the juvenile occupants outside the vehicle," Hold said for 13 News Now.
As the deputy bolted to the car, another kid inside could be heard shouting that his mom was stuck.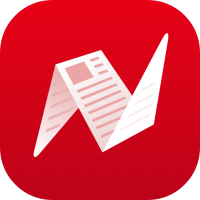 "He said she can't breathe, and you know, calling to his mother… at that point her head was pinned underneath the vehicle," Holt said.
After getting the child out of the vehicle, the video footage fades to black, but Holt can still be heard while using all his strength to lift the car.
"At that point, I put my shoulder into the doorframe and braced as best I could, and I said, 'All I have to do is just stand up.' That's what all I was telling myself, and at that point with as much effort as I could, I tried to stand up and stood up enough so she could free herself and was able to start breathing," Holt shared with the news outlet about the moment when he jumped into super-hero mode.
The mother he rescued is expected to recover from the injuries she sustained during the crash.
"Last I knew that she was doing ok, and you know, medical staff believed that she will be ok and released," the officer said.
Holt also pointed out for the station that he was simply doing his job.
"You know I'm just average cop and you know it's what we do. And thinking of doing anything different is you know out of the question," the Gloucester deputy said for the station.