Lifestyle wrap: Los Angeles
(LOS ANGELES, CA) Your life never stops, and neither does our commitment to keeping you up-to-date on the hottest trend and lifestyle stories.
Catch up on what's trending in your community with these top lifestyle headlines from our contributor network. For more stories like these, click here.
Disclaimer: The views and comments expressed in these articles are from our community and do not represent the opinions of the publisher.
TRENDING NOW
Orange County / abc7.com
INTERACTIVE MAP: See how many people in your zip code have been vaccinated against COVID-19
The SoCal zip code with the lowest fully vaccinated percentage is zip code 92310 at a rate of just 2% of the total population. Read more
Comments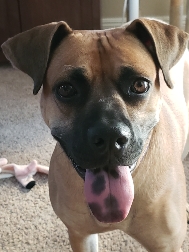 Well smart people aren't taking it. They're injecting you with poiso that can cause blood clots, alzheimers, ALS, and other neurological disturbances. I know that wasn't the point of the article, I know it's race bating by trying to say whites have more access to getting it which is plain old bullshit.
16 likes 5 dislikes 5 replies

I could care less. These aren't vaccines . These are experiments and they're the lab rats.
15 likes 4 dislikes 1 reply
LOCAL FAVORITE
Los Angeles / youtube.com
LA street vendors describe challenges to acquiring permits after their food is thrown out | ABC7
Street vendors watched and recorded as L.A. County Public Health employees threw away their food merchandise because they did not have the correct permits. Full story: https://abc7.com/street-vendors-permits-los-angeles-department-of-public-health/10799437/ Read more
LOCAL HEADLINE
Los Angeles / cbslocal.com
Digital Version Of COVID Vaccine Card Now Available To All Californians
The digital vaccine record includes a QR code. Read more
Comments

show me your PAPERS-!- where have I heard that before-!- take the app and put it where the sun doesn't shine-!-
14 likes 1 dislike 3 replies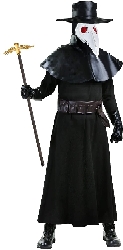 Wait until your deemed unfit for the Brave New World and someone activates your chip and it's then off to suicide land.
6 likes 1 dislike 2 replies
LATEST NEWS
California / latimes.com
Opinion: Meet post-June 15 California, which feels a lot like pre-June 15 California
When Gov. Gavin Newsom announced back in April that nearly all pandemic restrictions could end in months, surely some of us had visions of fireworks and street celebrations on the stroke of midnight June 15, as if the sudden removal of these rules would release an outpouring of pent-up jubilation. Read more
Comments

hmmm. all these " letters to the editor sound like the same person write them all, pretty certain it was.
3 replies