Movies with the main filming locations in Wisconsin
Wisconsin is a state in the upper Midwestern United States, bordered by Minnesota to the west; Iowa to the southwest; Illinois to the south; Lake Michigan to the east; Michigan to the northeast; and Lake Superior to the north. Wisconsin is the 23rd-largest state by total area and the 20th-most populous.
The Last Kiss (2006)
The Last Kiss is a 2006 American romantic comedy-drama film which is based on the 2001 Italian film L'ultimo bacio, directed by Gabriele Muccino. The plot revolves around a young couple and their friends struggling with adulthood and issues of relationships and commitment. The film stars Zach Braff, Jacinda Barrett, Casey Affleck and Rachel Bilson. The screenplay was written by Paul Haggis, and directed by Tony Goldwyn.
Filming locations in Wisconsin:
Madison, Wisconsin, USA
University of Wisconsin, Madison, Wisconsin, USA
Public Enemies (2009)
Public Enemies is a 2009 American biographical crime drama film directed by Michael Mann, who co-wrote the screenplay with Ronan Bennett, and Ann Biderman. It is an adaptation of Bryan Burrough's non-fiction book Public Enemies: America's Greatest Crime Wave and the Birth of the FBI, 1933–34. Set during the Great Depression, the film chronicles the final years of the notorious bank robber John Dillinger (Johnny Depp) as he is pursued by FBI agent Melvin Purvis (Christian Bale), Dillinger's relationship with Billie Frechette (Marion Cotillard), as well as Purvis' pursuit of Dillinger's associates and fellow criminals Homer Van Meter (Stephen Dorff) and Baby Face Nelson (Stephen Graham).
Filming locations in Wisconsin:
Oshkosh, Wisconsin, USA
Manitowish Waters, Wisconsin, USA
Milwaukee, Wisconsin, USA
Columbus, Wisconsin, USA
Madison, Wisconsin, USA
Beaver Dam, Wisconsin, USA
Darlington, Wisconsin, USA
I Love Trouble (1994)
I Love Trouble is a 1994 American romantic comedy/crime film starring Julia Roberts and Nick Nolte. It was written and produced by the husband-and-wife team of Nancy Meyers and Charles Shyer, and directed by Shyer.
Peter Brackett and Sabrina Peterson are two rival Chicago newspaper reporters. Sabrina is young and ambitious, whereas Peter is a fading star and has just published his first novel. They reluctantly join forces to unravel the mystery behind a train derailment. They argue over almost everything but discover a conspiracy involving genetically altered milk.
Filming locations in Wisconsin:
Madison, Wisconsin, USA
Baraboo, Wisconsin, USA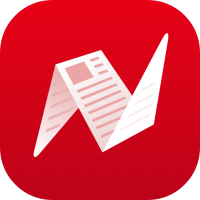 Sources: