3 Movies with the main filming locations in Oregon
Oregon is one of the most geographically diverse states in the U.S., marked by volcanoes, abundant bodies of water, dense evergreen and mixed forests, as well as high deserts and semi-arid shrublands.
Because of its diverse landscapes and waterways, Oregon's economy is largely powered by various forms of agriculture, fishing, and hydroelectric power. Oregon is also the top timber producer of the contiguous United States, and the timber industry dominated the state's economy in the 20th century.
Technology is another one of Oregon's major economic forces, beginning in the 1970s with the establishment of the Silicon Forest and the expansion of Tektronix and Intel. Sportswear company Nike, Inc., headquartered in Beaverton, is the state's largest public corporation with an annual revenue of $30.6 billion.
With that said, it is obvious that Oregon is a great U.S. power, but it also has countless movie appearances, and the most important are:
1. Twilight (2008)
Twilight is a 2008 American romantic fantasy film based on Stephenie Meyer's 2005 novel of the same name. Directed by Catherine Hardwicke, the film stars Kristen Stewart and Robert Pattinson.
It is the first film in The Twilight Saga film series. This film focuses on the development of the relationship between Bella Swan (a teenage girl) and Edward Cullen (a vampire), and the subsequent efforts of Edward and his family to keep Bella safe from a coven of evil vampires.
Twilight was theatrically released on November 21, 2008; it grossed over US$393 million worldwide. It was released on DVD March 21, 2009 and became the most purchased DVD of the year. The soundtrack was released on November 4, 2008. Following the film's success, New Moon and Eclipse, the next two novels in the series, were produced as films the following year.
Corbett Elementary School - 35800 East Historic Columbia River Highway, Corbett, Columbia River Gorge, Oregon, USA
Indian Beach, Ecola State Park - Highway 101, Cannon Beach, Oregon, USA
Madison High School, Portland, Oregon, USA
Silver Falls State Park, Sublimity, Oregon, USA
The View Point Inn, Corbett, Columbia River Gorge, Oregon, USA
Stonecliff Inn Restaurant & Bar - 17900 S. Clackamas River Drive, Oregon City, Oregon, USA
Vernonia, Oregon, USA
3333 NW Quimby Street, Portland, Oregon, USA
Gresham, Oregon, USA
Multnomah Falls, Columbia River Gorge, Oregon, USA
St. Helens High School, St. Helens, Oregon, USA
2. The Ring (2002)
The Ring is a 2002 supernatural horror thriller film directed by Gore Verbinski and starring Naomi Watts, Martin Henderson, David Dorfman, Brian Cox, and Daveigh Chase.
It is a remake of Hideo Nakata's 1998 Japanese horror film Ring, based on Koji Suzuki's 1991 novel of the same name. Watts portrays a journalist who investigates a cursed videotape that seemingly kills the viewer seven days after watching it.
The Ring was released theatrically on October 18, 2002, and received mostly positive reviews, with critics praising the atmosphere and Watts's performance. The film grossed over $249 million worldwide on a $48 million production budget, making it one of the highest-grossing horror remakes. It is the first installment of the English-language Ring series, and is followed by The Ring Two and Rings, which were released in 2005 and 2017, respectively.
Yaquina Head Lighthouse - 750 NW Lighthouse Dr, Newport, Oregon, USA
Bridal Veil Falls, Columbia River Gorge, Oregon, USA
Shepperd's Dell State Natural Area, Columbia River Gorge, Oregon, USA
3. The Goonies (1985)
The Goonies is a 1985 American adventure comedy film co-produced and directed by Richard Donner from a screenplay by Chris Columbus, based on a story by executive producer Steven Spielberg.
In the film, a band of kids who live in the "Goon Docks" neighborhood of Astoria, Oregon, attempt to save their homes from foreclosure and, in doing so, they discover an old treasure map that takes them on an adventure to unearth the long-lost fortune of One-Eyed Willy, a legendary 17th-century pirate. During the adventure, they are chased by a family of criminals who want the treasure for themselves.
Produced by Spielberg's Amblin Entertainment, Warner Bros. released the film theatrically on June 7, 1985 in the United States. The film grossed $124 million worldwide on a budget of $19 million and has since become a cult film. In 2017, the film was selected for preservation in the United States National Film Registry by the Library of Congress as being "culturally, historically, or aesthetically significant".
Cannon Beach, Oregon, USA
Astoria, Oregon, USA
368 38th Street, Astoria, Oregon, USA
Columbia Memorial Hospital - 2111 Exchange Street, Astoria, Oregon, USA
Lower Columbia Bowl - 826 Marine Drive, Astoria, Oregon, USA
304 38th Street, Astoria, Oregon, USA
Gower Street, Cannon Beach, Clatsop, Oregon, USA
Flavel House Museum - 441 8th Street, Astoria, Oregon, USA
Astoria Coffee Company - 304 37th Street, Astoria, Oregon, USA
What other great movies do you know that were shot in Oregon? Comment below!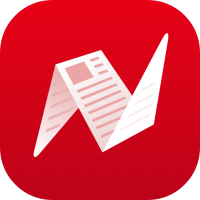 Sources:
https://en.wikipedia.org/wiki/Oregon
https://en.wikipedia.org/wiki/Twilight_(2008_film)
https://www.imdb.com/title/tt1099212/locations?ref_=tt_dt_loc
https://en.wikipedia.org/wiki/The_Ring_(2002_film)
https://www.imdb.com/title/tt0298130/locations?ref_=tt_dt_loc
https://en.wikipedia.org/wiki/The_Goonies
https://www.imdb.com/title/tt0089218/locations?ref_=tt_dt_loc