New Low-Cost Airline Offers $19 Fares Between Grand Junction and Hollywood Burbank
Boeing 737 airplane that new low-cost carrier Avelo Airlines is flying from Hollywood Burbank Airport to Grand Junction Airport.
(Photo courtesy Avelo Airlines.)
On April 28, 2021 a new low-cost airline launched operations from HollyWood Burbank Airport (BUR) in the Los Angeles area. America's first new mainline airline in nearly 15 years — Avelo Airlines — is quickly ramping up to serve eleven markets. Grand Junction Airport is on of these and saw its inagurat Avelo Flight on May 9. Introductory one-way fares start at $19 on all routes.
"Avelo has a simple purpose — to Inspire Travel," said Avelo Founder, Chairman and CEO Andrew Levy. "People are ready to reconnect with family and friends and explore new places. Avelo is a different and better kind of airline, built from scratch to offer an affordable, convenient and caring travel experience."
Located on the Western Slope of Colorado, Grand Junction is as close and in some instances even closer to mountain resort communities that Denver. And, there are typically fewer mountain passes to naviage to drive there. This is exciting news not just for Grand Junction, but also nearby mountain resort communities.
This new route from the west coast also offers residents there easier access to some of Ameroca's great national parks. Grand Junction is a convenient jumping off point to nation parks both in Colorado and Utah.
The airline will initially operate single-class, fuel-efficient 189-seat Boeing 737-800 aircraft – offering a more comfortable experience than the regional aircraft often utilized by the airports Avelo serves. Avelo's surprisingly low everyday fares include no change fees or call center fees for Customers who choose to make reservations by phone. Fees for checked bags, carry-on roller bags and pets in the cabin range from $10-$95.
Avelo is operating a fleet of next-generation Boeing 737 aircrafts provideing non-stop service between 11 destinations across the Western U.S. and its initial base at Hollywood Burbank Airport.
Avelo's eleven inaugural routes from Hollywood Burbank focus on outdoor recreation, national parks, and coastal and mountain terrain – as well as providing air service for an increasing population of remote workers:
Arcata / Eureka, CA (ACV), Victorian charm in the heart of California's Redwood Coast
Bend / Redmond, OR (RDM), where the snow-capped Cascades surround the high desert
Bozeman, MT (BZN), the onramp to Big Sky Country and Yellowstone National Park
Eugene, OR (EUG), where the Willamette Valley begins
Grand Junction, CO (GJT), where the Colorado River meets dramatic red rock landscapes
Medford, OR (MFR), a launchpad to the Rogue Valley and Oregon's wine country
Pasco, WA (PSC), 300 days of sun in the heart of Washington's wine country
Phoenix / Mesa, AZ (AZA), a stress-free airport alternative to a year-round desert oasis
Odgen, UT (OGD), a convenient Salt Lake City alternative to Utah's famed mountains
Redding, CA (RDD), 600 square miles of state and national parks beckon the adventure seeker
Santa Rosa, CA (STS), the gateway to California's wine country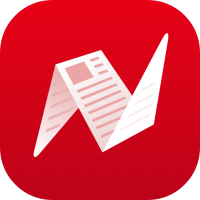 I know that I've already browsed flights and am considering a flight just because it could be an easy and fun getaway from our home in Eagle, Colorado. After all Southern California is a popular family vacation destination. Would you book a flight on Avelo? Tell us in the comments below!