Trending news headlines in Oakland
(OAKLAND, CA) The news in Oakland never sleeps, and we've got you covered with daily updates.
Pulled from contributors around the region, here's a glimpse of what's going on nearby. For more stories from the Oakland area, click here.
TRENDING NOW
Oakland / abc7news.com
15-year-old Oakland girl fatally shot in road rage incident, city's 109th homicide this year
OAKLAND, Calif. (KGO) -- In the early hours of Thursday morning, a 15-year-old girl was shot and killed in the passenger seat of a car following a road rage incident in East Oakland. Speaking at a news conference Thursday afternoon, an emotional Oakland Police Chief LeRonne Armstrong said that his... Read more
Comments
Okay Oakland, I'm gonna tell you how to get your city in order, so listen! Perform a retrospective analysis on those who committed felonies in the last decade or so. Understand everything there is, how were they brought up, what was there home life like, what was there life like that set them on the path of crime. Once you understand all that, you can start developing solutions; reach out to local leaders, church & public officials to lead workshops, outreach programs, night classes where parents can learn a trade, or get GED, stricter school attendance mandates, educate, educate, educate. Even provide bus tours for kids and parents to college campuses. Help them raise there own expectations of themselves. Provide funding to programs like habitat for humanity to aid minorities growth in home ownership. Show them a better way of being!
3 likes 1 dislike 8 replies

this has to stop. I lost my 19 year old daughter the same way in Oakland in 2019.
3 likes 3 replies
LOCAL PICK
California / foxnews.com
California teen fatally shot in road rage incident in front of horrified uncle
A 15-year-old girl was shot in a road rage incident Wednesday night in Oakland, California, while in a car with her uncle who rushed her to a hospital where she could not be saved. The girl was identified as Shamara Young. LeRonne Armstrong, the top cop in the city, said... Read more
Comments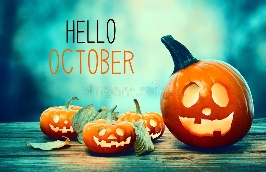 😭💔💐🙏RIP to the 15year old girl who lost her life. 🥀I pray 🙏 her Mother gets help from OPD to find the shooter. it's terrifying that person still out there killing with no remorse. community is afraid to speak because they don't want to get shot
5 likes

Jehovah is a compassionate God. He hates to hear us cry out because of the suffering that we are enduring​—be it persecution, illness, or our imperfections. (Read Psalm 22:23, 24.) Jehovah feels our pain; he wants to stop it, and he will stop it. (Compare Exodus 3:7, 8; Isaiah 63:9.) The day will come when "he will wipe out every tear from [our] eyes, and death will be no more, neither will mourning nor outcry nor pain be anymore."​—Rev. 21:4. Visit J.W.Org.
3 likes
LOCAL FAVORITE
Oakland / santacruzsentinel.com
A World Without Police: Geo Maher on police abolition and community alternatives
Geo Maher first got involved in the police abolition movement after Oscar Grant was killed in Oakland by BART police on New Year's Day, 2009. Now a political theorist, Maher is a Visiting Associate Professor of Political Science at Vassar College in New York where he teaches a course called "Global Policing, Prisons and Abolition." Read more
LATEST NEWS
Oakland / eastbaytimes.com
Man severely beaten in Oakland over weekend dies
OAKLAND — A 36-year-old man severely beaten early Saturday by several suspects — some armed with blunt objects — has died from his injuries, police said Wednesday. Yovani Aguilar-Mendez, of Oakland, died Tuesday afternoon at Highland Hospital, where he had been in a coma since the violent attack Oct. 2. Read more