Lifestyle wrap: Top stories in Oakland
(OAKLAND, CA) Your life never stops, and neither does our commitment to keeping you up-to-date on the hottest trend and lifestyle stories.
We've got you covered on the latest lifestyle stories in your community. For more stories like these, click here.
Disclaimer: The views and comments expressed in these articles are from our community and do not represent the opinions of the publisher.
LOCAL PICK
Oakland / abc7news.com
Oakland Unified School District considering vaccine mandate for students age 12 and up
With the Los Angeles Unified School District voting to mandate coronavirus vaccines for students aged 12 and up, some school districts here in the Bay Area are considering similar measures. Read more
Comments

home school your kids they won't get paid if your child isn't there . hurt them where it counts
6 likes 1 reply
Forcing children to be lab rats…. Absolutely no idea what the long term effects are…, what kind of monsters are doing this? What kind of parent would allow this????
1 like 1 reply
TOP VIEWED
San Francisco / abc7news.com
COVID-19 live updates: 20 COVID deaths in Contra Costa County in past week
At least 20 COVID deaths were recorded in just the past week in Contra Costa County. Deaths increased despite the fact that the 7-day average of new cases in the county has dropped from more than 400 in late August to just 153 yesterday. Read more
Comments

Propaganda je-wish media. Deceivers of the synagogue of the Evil One. REVELATION 2:9, 3:9 and 14:16:18
1 like 1 dislike
LOCAL FAVORITE
San Francisco / abc7news.com
COVID-19 live updates: Today is deadline for CA workers sick leave extension
Today is the deadline for state lawmakers to extend the COVID-19 policy that gives California workers two extra weeks of sick leave. Read more
Comments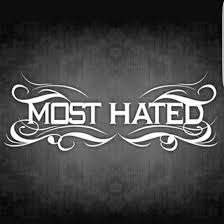 Vote democrat so we can get stimulus checks for days! Free healthcare & free education for all! Who doesn't want that?
LATEST NEWS
San Francisco / ktvu.com
Report of rodents temporarily closes county social service office in Oakland
SAN FRANCISCO - The Alameda County Social Services Agency has temporarily closed its office at the Eastmont Town Center in Oakland because staff reported rodents in the building, a spokeswoman for the agency said Friday. The office was closed temporarily effective Thursday. Spokeswoman Sylvia Soublet said on Friday that the... Read more
Comments

I been experiencing rats, Rodents whatever you want to call them all the nastiness in Oakland just trash everywhere Mayor Libby schaaf and Council members Hire people to help clean up this city somebody's not doing their job.
1 like

The rats running things in these buildings to cheap for pest control as well as the streets infested for the cheese with no moral compass.