Sunergos Coffee - Lovely Breakfast Work Spot - Louisville, KY
As I don't get out of Florence much, a trip to Louisville was a welcome change. My partner was driving to a meeting there for work and I decided to tag along to find a cafe to write from for the morning. I called ahead to check that Sunergos Coffee was happy to host office workers who stay for a few hours at a time, and they were.
It is worth noting some locations of Sunergos Coffee are standing room only, so make sure you go to the right location for your needs. All of their four cafes are in Louisville, and the flagship one I went to is on Preston Street.
Coffee, Food Options, and Prices
Sunergos Coffee has plenty of coffees and drinks to choose from, including lattes, mochas, Cappuccino, Café Miele, Espresso, Americano, Red Eye, chai, hot chocolate, loose leaf tea, and smoothies. They have many different latte variations with caramel and chai, and you can request your latte served hot or cold.
I opted for a $3.25 Cappuccino (6 oz) and it was pretty good. It's not the best Cappuccino I've ever had, but I was pleased with it. I also grabbed a delicious orange juice, which was the highlight of my meal, and an everything bagel with plain cream cheese. The bagel was a bit chewy from being overcooked, but the seasonings were on-point. The person toasting it may have been having an off-day.
Overall, my mini-breakfast cost me $10.49 including tip. I worked in the cafe for nearly two hours, plus I got to review my experience there, so I consider it well worth the money spent. The staff members were all very kind and accommodating.
Cafe Work Experience and Tips for Your Visit
I had a lovely time working here. Although my stay was brief, it was enjoyable. I had a table to myself with plenty of space for my meal and laptop. The chair was comfortable, and the cafe itself only had around six tables open for seating, which made the cafe very quiet. People did talk, but I prepared and brought noise-canceling headphones and listened to quiet, lyricless music while I worked.
No one bothered me and I was able to get one article done. It really is a great, cozy place to get some work done. The cafe did get a bit busy around 10:30 AM, with a steady crowd coming in to grab a coffee, but most people were doing the grab-and-go routine. It was a perfect working atmosphere.
Final Thoughts
I had a great experience at Sunergos Coffee. The coffee was great, the orange juice was spectacular, and my bagel was okay. I mainly enjoyed the work atmosphere as I stayed and wrote for two hours while my partner attended a work meeting. It is an affordable spot to stop for your morning brew or have a breakfast date as the couple sitting in front of me did. The coffee was certainly the highlight, not the food, as it should be.
If you don't want to wait in line for your drink, get there before 10 AM or buy a gallon of coffee pre-made. They also offer apparel, hats, and coffee mugs with their logo on them if you want to promote the cafe. I highly recommend coming here for a drink and for a quiet spot to work outside of the office/house.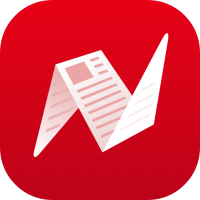 This is original content from NewsBreak's Creator Program. Join today to publish and share your own content.
Comments / 0
Add a Comment