What's up: News headlines in Oakland
(OAKLAND, CA) Check out this roundup of hyper-local news in Oakland.
We've got you covered on the latest developments in your community. For more stories like these, click here.
TOP VIEWED
Oakland / latimes.com
Newsom assaulted during Oakland visit
A man has been arrested on suspicion of assaulting Gov. Gavin Newsom during his visit to downtown Oakland, authorities said Friday. Newsom was walking to a barbershop and pizzeria in Old Oakland to promote small businesses when he was "approached by an aggressive individual," said Fran Clader, director of communications for the California Highway Patrol, which provides security for the governor. Read more
Comments

You think he got the message? So much for solving homelessness. 5bucks says he turns this into a photo op complete with tears.
56 likes 4 dislikes 15 replies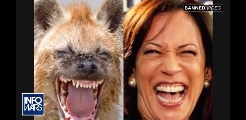 "To promote small business" this guy and his policy has destroyed so many small businesses all while him and his doners businesses stayed open through the whole pandemic
50 likes 2 dislikes 5 replies
LOCAL FAVORITE
Oakland / abc7.com
Gov. Newsom assaulted by 'aggressive' man on CA street
Authorities have arrested a man on suspicion of assaulting Gov. Gavin Newsom during his visit to downtown Oakland Thursday. Read more
Comments

Gov Newsom said Everyone says Hello differently! Then he fist bumped the crowd waiting to greet him walking by! Sad how the responses in this article are from over dramatized by the Trumptards!!!
1 like 2 dislikes 4 replies

Judging by numerous comments it's apparent some folks have violent criminal intent against our Gov.Newsom.Yesterday a fool calling himself PATRIOT POWER commented a threat to use force to remove our GOVERNOR NEWSOM from office if the recall process fails.Extremist CALIFORNIA REPUBLICANS refuse real election results.TRUMP LOST. TRUMP VOTERS used force JAN 6th..GAVIN won California.TRUMP VOTERS WANT A RECALL.If we the people vote the recall to go down in defeat then TRUMP VOTERS threaten to USE FORCE. I hope RESPONSIBLE people are monitoring this comment line. WHY do you TRUMP SUPPORTERS use and threaten to USE FORCE if you don't win an election.
3 replies
LATEST NEWS
Oakland / mercurynews.com
County to Oakland: Not so fast on A's waterfront ballpark tax plan
OAKLAND — The Alameda County Board of Supervisors may have thrown a wrench into the Oakland A's plan to build a waterfront ballpark by declaring it's not ready to accept a funding plan the team says is key to making the project happen. Following a long and contentious meeting Tuesday,... Read more
LOCAL PICK
Oakland / sfchronicle.com
Dave Stewart's group feeling left out of Coliseum bidding
Dave Stewart was a commanding presence on the mound when he pitched for the A's, but now Stewart wonders if he is being overlooked in his bid to buy half of the Coliseum land where he once led the A's to glory. Stewart said Monday that his group's bid to... Read more