Cuomo celebrates the end of COVID restrictions and the 70 percent vaccination rate with fireworks
New York City reached a pandemic milestone on Monday afternoon, with 70% of individuals having received at least one dosage of the COVID-19 vaccine.
On Tuesday afternoon, Governor Andrew Cuomo was scheduled to make a statement formally lifting the overwhelming bulk of New York's coronavirus limitations and safety precautions. But that's not all; Cuomo wants to thank New Yorkers for making it this far after such a difficult year. Fireworks!
"To celebrate and honor, we're going to light all the state assets—Empire State Building in blue and gold—and we're going to have fireworks all across the state of New York to celebrate and honor the essential workers," Cuomo said. "It's our way of saying thank you all across the state to the essential workers, to celebrate our reopening, our reimagining, and to remind all New Yorkers, join the success. You want to honor essential workers; I'll tell you how: you get vaccinated so you don't need essential workers again."
Republicans, on the other hand, were eager to condemn Cuomo's fireworks displays. They've been urging the Democratic governor to lift the COVID-19 state of emergency, which would remove most of the remaining coronavirus restrictions imposed by the governor unilaterally for schools and others.
"Instead of taxpayer-funded firework shows celebrating his own lack of leadership, the governor should mark this occasion by ending the state of emergency and reinstating the Legislature as a co-equal branch of government," state Senate Minority Leader Rob Ortt, R-North Tonawanda, said in a statement.
Cuomo is anticipated to declare that all capacity limitations, social distance, cleanliness and disinfection regulations, health screenings, and contact tracing regulations for business settings would immediately be eliminated throughout the state. Retail, food services, workplaces, gyms and fitness centers, amusement and family entertainment, hair salons, barbershops, and personal care services are examples of these.
Concerns following the elimination of COVID-19 restrictions
After 472 days, New York authorities declared this Tuesday the elimination of meeting restrictions and social distancing rules to prevent COVID-19, which will be immediately applicable to all commercial and social environments, after confirming that the state met the goal of 70 percent of adults receiving at least one dose of the vaccine. In this scenario, however, NYC "remains in line" to achieve the intended aim of herd vaccination.
"We can now return to life as we know it," the governor said Tuesday.
"We once again overcome a threat. We went from 48.1% average positivity, the highest in the country and the world, to 0.40%. Once again in its history, New Yorkers are threatened, beaten and with their energy they rise again. It was everyone's job, "said the state president from Lower Manhattan.
This implies that health standards such as limits on social gatherings, capacity restrictions, social distance, cleaning and sanitizing, health exams, and contact information for tracking are no longer required.
However, some limits remain, according to Centers for Infectious Disease Control and Prevention (CDC) guidelines: unvaccinated persons are still "responsible" for wearing masks.
Furthermore, all CDC standards apply to large-scale indoor event venues, Kindergarten through 12th grade schools, public transit, homeless shelters, correctional facilities, nursing homes, and healthcare settings.
"We have administered more than 20 million vaccines, more than any state in the country. We no longer just survive, we are thriving. The state mandates that have helped us to overcome this pandemic are relaxed as of today, with immediate effect," the Governor stressed.
In such a diversified and crowded metropolis, the normalization of most activities involving social interaction, without substantial constraints other than the exhortation to individual responsibility, naturally enters a shifting sand of various viewpoints.
The Brazilian Lecir Sequeira, who received the first dosage of the vaccine this week, called the reopening "reckless" given that millions of New Yorkers had yet to be vaccinated.
"It is incorrect that they have relaxed the restrictions. You have to question what happens to those who have not been vaccinated for a variety of reasons. "I believe we should remain responsible, wear masks, and avoid meetings," Lecir responded.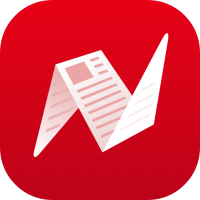 Comments / 0
Add a Comment