Why you should get a Memphis Zoo membership
If you haven't been to the Memphis Zoo lately, you're missing out! Tucked away in the heart of Midtown, the zoo has been around for over 100 years! When was the last time you were there?
From the Northwest Passage to the African Veldt, Cat Country to the Dragon's Lair, and the bamboo forests of China to the dark world of Animals of the Night, the Memphis Zoo is home to more than 3,500 animals representing over 500 different species. With zookeeper chats throughout the day and new exhibits popping up left and right, there's no better time to go check things out!
What are some of the best experiences at the zoo?
Visit Stingray Cove every day from 10:00am to 5:00pm to watch the stingrays swim around their pool and dip your hands into the water to feel them. In the African Veldt you'll see the zoo's herd of giraffes and have a chance to meet them face-to-face at the Giraffe Feeding Deck. If you're lucky you'll get to see the newest addition to the giraffe herd, a new baby girl named Milele who is now showing her sweet face around the exhibit. While you're in the African Veldt, you can even take a camel ride on one of the zoo's two camels, Picasso and Cotton. Catch a sea lion show at the amphitheater in the Northwest Passage and watch as they show off their best tricks and sense of humor. There are three shows daily at 11:00 am, 1:30 pm, and 3:00 pm.
Still need more reasons to visit the zoo? Here are some of the zoo's special events happening now:
JUST ROO IT KANGAZOO EXPERIENCE: March 20 - October 31
Kangazoo is the newest animal experience at the zoo. Take a journey into the Australian Outback and get up close and personal with adorable Red Kangaroos right inside the exhibit. For an extra special experience, take a Twilight Tour and meet even more of Australia's unique array of furry critters!
FLOCK TOGETHER: March 20 - October 31
In this interactive show, birds from around the world will soar over your head in full flight! There are two shows daily at 12:00pm and 3:00pm in the Flock Together Amphitheater behind the pelican pool.
BREAKFAST WITH THE ANIMALS: July 17th & August 14th at 9:00 and 10:30
Enjoy a buffet breakfast in the pavillion, featuring delicious Nutella inspired recipes.
ZOOVIE NIGHT: June 24, 2021 starting at 7:00pm, showtime at 8:00pm
At this after-hours event, come see a movie under the stars! This event will include a showing of the classic movie Kangaroo Jack, as well as exclusive entrance into the new Kangazoo exhibit!
ANNUAL EVENTS
Follow me for updates on these special events, as well as the latest news on the return of some of the zoo's most popular annual events, such as Zoo Boo, Zoo Brew, Zoo Rendezvous and Zoo Lights.
What better time to become a member at the zoo than in the summer! One of the many perks of being a Memphis Zoo member is getting to go to the exclusive member nights! These after-hour events host a variety of fun free activities for the family from face painting, hopping around Kangazoo, a live DJ to listen to, and lots of bubbles to play with! ~ Memphis Zoo website
A Memphis Zoo membership offers discounts on all special events, exclusive member only nights, as well as many other perks! Here's a breakdown of the best membership benefits.
Free admission and parking
Discounts on special events and exhibits
15% discount on food and beverages
15% discount in all zoo gift shops
20% discount on ride punch cards
50% discount on admission to 150 reciprocal zoos across the country
Member-only events
Subscription to Exzooberance, the zoo's bi-montlhy magazine
Coupons for half-off admission for guests
Each month, the zoo is offering a special membership promotion. Why not join now? Here's what you'll get if you join in June!
Half-price tram rides
Free meal at the Cat House Cafe
25% discount on one item at any Zoo gift shop
Purchasing a membership is an excellent value and supports the care and feeding of our animals here at the Memphis Zoo. ~ Memphis Zoo website
Is a Zoo membership worth the money?
A family memberships costs $150 and includes two adults and any children in the family under the age of 21. This is how it compares to paying per visit.
Daily Prices
Adults: $21 on weekdays, $23 on weekends
Children (Ages 2-11): $16 on weekdays, $18 on weekends. Children under 2 are free.
Seniors (Age 60+): $20 on weekdays, $22 on weekends
Parking: $10
If you go to the zoo one time with two adults and two children on a weekend, it will cost you $82 for admission plus $10 for parking. That's $92 for one visit. If you plan to go to the zoo more than one time in a year, the membership more than pays for itself! This doesn't even take into account discounts on special events, exhibits and other purchases.
RECIPROCAL ZOOS
Planning on traveling at all this year? The Memphis Zoo is part of the reciprocal program from the Association of Zoos and Aquariums, which gives members 50% off admission at participating zoos across the country. Just show your current Memphis Zoo Membership card photo ID when visiting!
For more information on the reciprocal program, membership, and the special events listed above, see the Memphis Zoo official website.
There's always something going on at the Memphis Zoo, and a zoo membership is the perfect way to make sure you don't miss any of it!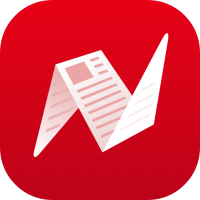 What to read next...
How to plan a historic sightseeing tour of Memphis
Are Memphis Music Festivals in or out for 2021?
Where to find live music in Memphis
Comments / 0
Add a Comment