A Few of the Great State Parks You Can Find In Illinois
The great state of Illinois has a lot to offer. From its proximity to Lake Michigan to all the wonderful state parks: there's something for everyone.
This will be a quick look at a few of the state parks if you are looking to explore more of this amazing state. These are in no particular order and offer just a small sampling of what's out there.
By living in Illinois, you give yourself a lot of options when it comes to enjoying its natural beauty.
Matthiessen State Park
We're starting off in the very picturesque Matthiessen State Park. It can be found at 2500 Illinois Route 178, Oglesby IL, 61348, Utica IL, 61373-0509.
This is the ideal place for those who love to be active. There are a ton of great trails to hike which will give you stunning views of the surrounding area.
There are a lot of stairs so it really does appeal to those looking to be adventurous.
This is a little more rugged so it might cater to those who have more experience hiking. But there is still a lot to enjoy for everyone.
There is a picnic area so you have somewhere to eat—or to enjoy snacks—whether or not you want to explore the area.
Mississippi Palisades State Park
This is one of the most popular state parks in Illinois. Mississippi Palisades State Park can be found at: 16327A II Route 84, Savanna, IL 61074-8538.
People love this state park as it's another great place to hike. But you don't have to go on foot to check out the great views: cars can be driven to some of the same areas.
There are bluffs that look out over the Mississippi River, and campsites available. This is a great place to hike, enjoy the outdoors, and take a picnic with you, too.
Silver Springs State Park
There are a series of lakes at Silver Springs, and different paths that go around them. This state park takes you by the Fox rover, and there are various hiking trails that will give you access to it.
Silver Springs State Park can be found at: 13608 Fox Rd, Yorkville, IL 60560-9540.
People love to come here not only for the hiking: but to fish. There is even a bait shop. This park has its own dedicated fishing pond, too.
If you are a boater, this park has accessible boat ramps.
The great thing about Silver Springs State Park is the options you get. You can go on long hikes, short treks, or just enjoy the great outdoors and stunning scenery.
Morraine Hills State Park
Morraine Hills State Park is a great place to go to see nature and wildlife. You can find it at: 1510 S River Rd, McHenry, IL 60051-9217.
If you enjoy cycling, this state park will be right up your alley. There are miles and miles of bike trails that allow you to see more of the area.
You can, of course, still walk and hike all the trails in the park. And, if you prefer, many people will also kayak.
McHenry Dam is part of this state park, and you get a wide variety of terrain here. This area also features marshes, and rivers, and streams.
Rock Cut State Park
Another beautiful state park that you can just explore or sit and appreciate. We can find rock Cut State Park at: 7223 West Land Rd, Loves Park, IL 61011.
You have several options here. You can enjoy the trails and hiking or enjoy the water. Many people will boat and canoe on the water.
There is great fishing here, too, as there is a dam that makes for a prime fishing spot.
The trails go around the lake that will give you constantly changing views. Whether you walk, hike, boat, fish, or mountain bike, Rock Cut State Park offers many great options.
Final Thoughts
As mentioned, this is just a small sampling of the many magnificent state parks found in Illinois. You may already have your favorites, and many have a state park they continuously return to,
However, if you are looking to switch things up, this gives you some insight into what you can expect from just a few of these great natural locations.
Follow me to see more articles like this.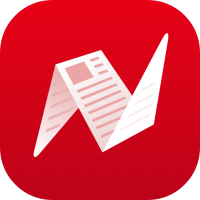 ...