Fly Fishing For Trout in the Summer, Washington State
Outdoors and Recreation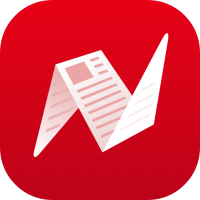 If I had to chose a time of year that I feel is the hardest to catch trout on a fly rod, especially in lakes, I'd have to say summer. From what I've seen in most lakes by mid-July, if not earlier, most of the trout seem to seek out deeper and cooler water. This can make it very difficult, if not impossible, to catch them on a fly rod. This being said, I have found a few exception to the rule and have had some great days fly fishing for various trout species all over Washington State.
Mountain Rivers, Streams and Lakes
When the lowland lakes are too hot and all the trout are sulking in deep water high elevation creeks, streams, rivers, and lakes are a great alternative. Many of the lakes are well stocked with not only Rainbows, but also Brook, Golden and Tiger Trout and Kokanee. Many of them also have native Bull Trout and Cutthroats. Often times you will have these mountain bodies of water all to yourself. And the fish usually aren't very selective.

Spring Creeks

Washington State does have Spring Creeks. Only one that I know of, Rocky Ford Creek, is ever really talked about openly though. As the name suggests, Spring Creeks are created from natural underground springs that often due to being deep underground, provide nice cool, highly oxygenated flowing water that is also rich in food sources for trout. Since they tend to stay cool all year trout will stay active all year as well. Bright sunshine can still put the trout off of course, but in the morning or evening or on a cloudy day a Spring Creek like Rocky Ford Creek can be a great place to catch trout. And in the case of Rocky Ford Creek, some truly giant Rainbows.

Saltwater

Washington State is very lucky to have a fantastic Sea Run Cutthroat Trout fishery. Though the regulations can sometimes make it difficult to figure which areas are open and which are not, if you can find a good spot in the Puget Sound or on the Washington coastline that is open you can potentially be in for some great fishing. I'm fortunate enough to have a friend who was a fly fishing guide for many years. He has taken me out on the south Puget Sound for Sea Run Cutthroats a few times. It is an area he knows very well. Several summers ago when I was visiting we spent three days in mid-August catching and releasing Sea Run Cuts from twelve to sixteen inches in his boat. He also caught and released several Resident Coho that were all over twenty inches.

I have also fly fished from beaches near Porttownsend, in Edmonds, Des Moines, and Whatcom County. Always check the regulations before you go, but fly fishing in the salt water for Sea Run Cutts can be a great way to catch some trout on a fly rod in the summer.

Rivers and Streams

I already mentioned Spring Creeks, but sometimes where streams flow into rivers because of several different factors you will often find trout holding even on the hottest summer days. Again, it is important check the regulations very careful since sometimes a river or stream that is closed will flow in or out of a river or stream that is open and the difference between where you can and can't fish might be a matter of a few feet. Also, sometimes in the summer if you can find a river or stream with deep holes with a good enough current you might be able to find fish there. I can be a bit of a challenge getting your fly into the feeding zone though. If it is a river that has Summer Run Steelhead you might even be surprised when a big fish slams your tiny waking dry fly. Hopefully you don't end up with a snapped lighter weight fly rod.

Lakes With In Flowing or Out Flowing Rivers or Streams

Above I mentioned fly fishing spots where streams or rivers meet. This can also apply to some lakes. For similar reasons trout often like to hold near by creeks, streams, or rivers that flow in and out of lakes. Targeting these spots with a variety of flies will often work very well to catch trout.

Times of Day

Though trout generally go deep and get pretty sluggish when the water temps go much above 60F there are still times of the day when shade, a cool breeze, clouds, or even the dead of night can cool things off enough for them to become very active. In the summer I try and hit most places as early as possible. Depending on where I'm fishing there might only be a very short window before rising temps or too much sunlight put the fish down for the rest of the day. But when I luck out and find that window I can often catch a few fish. I've had the best luck in the morning, but late evening when there are a lot of bugs on the water can be great times too. Also, some bodies of water allow night fishing. A place that is absolutely dead during daylight hours can come alive at night. Having a big trout slam your five inch black Leech pattern in pitch black conditions can be some super exciting fishing.

This is a really good video showing what summer fly fishing can be like on some of the high elevation rivers in Washington State.