Photos: Woman fleeing cops dives into San Francisco Bay; swims to hide on remote, isolated island
A woman who is accused of vandalized a San Rafael market and tried attacking employees with a hammer dove into the frigid waters of San Francisco Bay and tried swimming a way from pursuing police officers.
The San Rafael Police Dept. said the incident began at 3:15 p.m. at Andy's Local Market at 75 Loch Lomond Dr.
"Witnesses on scene reported the subject hit an employee with a bottle of alcohol and punched the employee several times," a police statement read. "The female subject had fled the scene prior to the Marin County Sheriff's Office's arrival. At approximately 3:45 pm, the female subject, who was later identified as Julianne Riebeling, 51, with no fixed address, returned to the business and attempted to strike the same employee with a hammer."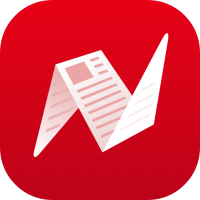 "While San Rafael Police was en-route to the scene, Riebeling had fled from the area on foot, towards the gated community of San Pedro Cove. Riebeling entered resident's backyards and eventually fled to the shoreline of the San Rafael Bay," police stated. "Officers responded to this location and set up a perimeter. Officers were able to locate Riebeling on the shoreline near the area of 400 Bay Way and observed her swimming away eastbound into the bay to escape capture."
That's where police said they had to call in specialized equipment and other police agencies to help subdue the fleeing suspect.
"Utilizing the San Rafael Police Dept. patrol boat, Officers trailed Riebeling as she swam into the bay," police stated. "SRPD summoned assistance from the California Highway Patrol and the United States Coast Guard. Riebeling swam to the southwestern side of West Marin Island. The CHP helicopter took SRPD's K-9 Team and other SRPD Officers were transported by a USCG boat to locate Riebeling by the island."
"As officers waded into the water from the USCG boat, SRPD's K-9 Team landed safely on the island," police continued. "Riebeling was located by officers and given multiple commands to surrender but Riebeling refused to comply with Officer's commands. Ultimately, Riebeling surrendered peacefully and was taken into custody. Riebeling was flown back to shore by the CHP Helicopter."
Riebeling was taken to a local hospital for treatment and placed under arrest for robbery, assault with a deadly weapon, and resisting arrest.
This is the latest instance of suspects going to great lengths to flee Bay Area police officers.
In another incident on June 4, a truck tried running over a Livermore Police motorcycle officer during a traffic stop in an attempt to flee.
"The officer was forced to jump from his motorcycle into an oncoming lane of traffic on Isabel Ave, narrowly escaping the blatant attack and the potential of being struck by passing traffic," Livermore Police said in a statement.
The driver has not yet been apprehended.
"This act of violence against our officer is absolutely unacceptable," said Livermore Police Chief Jeremy Young. "Our officers put their lives on the line for our community and an attack on an officer is an attack on our community. We will work tirelessly to bring this offender to justice."