5 Best Burger Restaurants in Pennsylvania
From the ballpark to the beach, there's no wrong place to enjoy a delicious burger. Luckily for Pennsylvanians, our state offers some of the best burgers in the nation. From Pittsburgh to Philly, Pennsylvania is a veritable burger bastion, ready and waiting to please hungry bellies.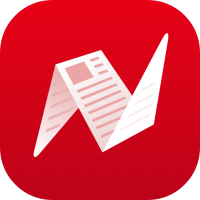 Aussie and the Fox, Pennsylvania
Aussie and the Fox brings Lancaster a taste of the land down under, including a genuinely spectacular burger. The Fox Burger is standard but sublime, while the Aussie Burger takes things up a notch. Smoked gouda, pineapple mustard, beet ketchup, and a fried egg easily make this one of the best burgers around. 
It is highly recommended that you check this spot out for brunch and have a taste of their juicy burger! This is also a good spot if you are looking for a fun and good place for some fancy drinks. The food is so fresh, and portions are just right. This place is a little pricey than others in the city, but the atmosphere is roomy with excellent decor and design. If you're in the town for a weekend, this is a must!
Location: 38 W King St, Lancaster, PA 17603
Website: https://aussieandthefox.com/
Phone: 717-826-4040
Store Hours: Tuesdays-Thursdays from 5:00 pm-9:00 pm
Fridays from 5:00 pm - 10:00 pm
Saturdays: 9:00 am-2:00 pm and 5:00 pm-10:00 pm
Sundays from 9:00 am - 2:00 pm
Closed on Mondays
Wert's Cafe, Pennsylvania
Wert's has been the gold standard of food in Allentown for 45 years, and it shows no signs of slowing down. Still family-owned and operated, the entire menu is stellar, but the signature burgers are worth raving over. Whether you choose beef, veggie, crab, salmon, or turkey, these beauties are stuffed or topped with attractive, quality ingredients. Also, be sure to try Wert's world-famous onion rings!
In Wert's humble beginnings, there were only twelve tables and nine employees. Fred was the bartender while Connie cooked in the morning and waitressed for lunch and dinner. During this time, the Wert's were also busy raising a family of three: their sons Greg and Phil and daughter Kathy. As a result, Wert's has undergone many changes over the years, including a second dining room and waiting area.
Location: 515 N 18th St, Allentown, PA 18104
Website: http://wertscafe.com/
Phone: 610-439-0951
Store Hours: Mondays-Fridays from 11 am-8 pm
Saturdays from 2-8 pm 
Closed on Sundays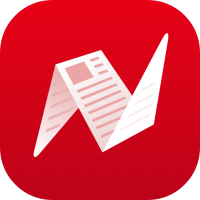 Village Whiskey, Pennsylvania
Offering beef and veggie, with a monthly special, Village Whiskey sets the pace for the Philadelphia burger scene. Be sure to try gorgeous Baked Alaska for dessert, and be aware that parties of more than six sitting together are not guaranteed. 
Chef Jose Garces has established himself as one of the nation's most talented chefs and restaurateurs since opening his first restaurant. He was named Mid-Atlantic's "Best Chef" in 2009 by the James Beard Foundation, and he holds the title of Iron Chef among only a few chefs nationwide. Now, he makes mind-blowing burgers in town! 
Location: 118 S 20th St, Philadelphia, PA 19103
Website: http://philadelphia.villagewhiskey.com/
Phone: 215-665-1088
Store Hours: Saturdays-Sunday from 12–10 pm
Thursdays from 4–9 pm
Fridays from 4pm–10 pm
Closed on Mondays-Wednesdays
Bolete Restaurant, Pennsylvania
Bolete is a husband-and-wife-owned, James Beard-nominated eatery worth visiting if you live in Pennsylvania, or anywhere else on the planet for that matter. Order the Cast Iron Seared Grass-Fed Beef Burger, and make it "Bolete" style with the mushroom marmalade upgrade. The restaurant owners had a very distinct vision for it - to return to the basics that they so loved about their business. Bolete [bo-leet] is meant to escape the busy world we live in, a form of comfort. 
Location: 1740 Seidersville Rd, Bethlehem, PA 18015
Website: http://www.boleterestaurant.com/
Phone: 610-868-6505
Store Hours: Tuesdays-Saturdays from 5 am - 8 pm
Closed on Sundays-Mondays
Backyard Ale House, Pennsylvania
Possibly the Backyard Ale House burgers are what makes Scranton such an electric city. A solid variety, with an excellent veggie option, made fresh and served up by a friendly staff. Try everything pretzel as a starter. 
Location: 523 Linden Street, Scranton, PA 18503
Website: https://www.backyardalehouse.com/
Phone: 570-955-0192
Store Hours: Wednesdays: 4:00 pm - 2:00 am
Thursday-Sunday 12:00 pm - 2:00 am
Closed on Mondays-Tuesdays 
What can you say about these burgers? Comment your thoughts below!