Best 2021 Experiences in Salinas
Daniel Corneschi/Unsplash
On California's Central Coast, Salinas is a tiny but sophisticated city a short distance from Monterey Bay. For several hundred years, agriculture has been a way of life in the Salinas Valley, and these farms served as the setting for several of John Steinbeck's novels. In 2021, it will be one of the most exciting tourism destinations in California.
Salinas History
Salinas is the county seat of Monterey County in the state of California. Salinas, California was born 141 years ago on March 4, 1874. Native Americans were the first to arrive in this town to build their houses. Salinas has long been a farming valley.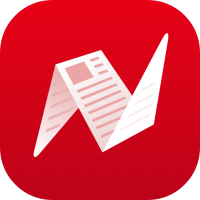 Salinas Attractions
The city is well-known for being the birthplace of Nobel Laureate and author John Steinbeck. The Steinbeck House, his childhood home, and the National Steinbeck Center Museum, which houses a variety of objects, are also worth visiting.
Harvey-Baker House
This historic home once belonged to Isaac Julian Harvey, a prosperous businessman and local official who earned his fortune during the gold rush. He arrived in Salinas in 1866, when it was only a small town with just 12 houses, and in 1868, he constructed his home out of timber he hauled from the coast's redwood forests at Moss Landing.
Steinbeck House
After a few hours at the museum, take a stroll around Steinbeck's birthplace and childhood home. The house was built in 1897, and the Steinbecks moved in in 1900. It's a National Register of Historic Places-listed Queen Anne-style Victorian building.
Boronda Adobe History Center
Another fascinating journey into Salinas' early past is this adobe, a clay-based structure. The colonial-style house, which dates from 1846 and is listed on the National Register of Historic Places, is located on a Mexican land grant.
Fort Ord National Monument
The Fort Ord National Monument is built on the site of a decommissioned US Army post in 1994. The 7,000-acre park is open all year and has some of the area's best hiking trails. It's perfect for climbing, mountain biking, or horseback riding, and you will pass across some lovely flora and fauna along the way.
Monterey Beach
Monterey is one of California's most popular day trip destinations, and it's just a few minutes away. It was once the state capital of California, and its downtown has some lovely old buildings. Whether you are traveling with children or have a curiosity in the sea, the Monterey Bay Aquarium will show you the biological richness of the waters off the coast of California.
Toro County Park
Hikers, horseback riders, geocachers, and mountain bikers flock to this scenic stretch of the open country just south of Salinas for its difficult and striking terrain. There are 20 miles of trails for those who enjoy a challenging stroll.
Salinas Entertainment
The Monterey Bay Equestrian Center provides a variety of thrilling horseback rides for fun, whether you're looking for a scenic horse-drawn carriage or a cruise along the beach. You will be able to walk around the Monterey Bay shoreline and soak in the breathtaking views.
Salinas Lodging
Some of the popular hotels in Salinas include Hampton Inn & Suites Salinas, Residence Inn Salinas Monterey, and Holiday Inn Express & Suites Salinas if you are looking for lodging.
Salinas Dining
Salinas City Barbecue is the place to go if you are looking for a real, tasty smoked barbecue. This isn't your typical barbecue joint; high-quality meats are flavored with tasty rubs influenced by barbecue hotspots like the Carolinas and Texas. Elli's Great American Restaurant is also known for its diverse cuisine, which reflects a diverse range of cultures and food preferences.
Salinas Shopping
If you are looking for a place to shop, the Northridge Mall in Salinas has 125 shops. Also worth seeing are Prunedale Shopping Center, Harden Ranch Plaza, and Star Shopping Center.
In the lovely city of Salinas, you will find friendly people, world-class wines, unspoiled farms, historic sights, and a cozy and romantic downtown area, among other things. The variety of things to do in and around Salinas makes it very adaptable, and your travel in 2021 will not disappoint.