Hudson American Legion to close permanently after members cut veteran's mic during Memorial Day speech
(Hudson Community Television/Vimeo)
By Collin Cunningham
(HUDSON, Ohio) Hudson's branch of the American Legion will permanently close following an investigation into members who allegedly silenced an Army veteran's microphone during a Memorial Day speech about Black people's role in the creation of the holiday.
Per CNN, the American Legion Department of Ohio accused Post 464 — the Hudson chapter — of turning off retired Lt. Col. Bernard Kemter's microphone just as he started to recount a tale of liberated Black slaves paying homage to military veterans. The nonprofit association, which works to protect the rights of U.S. veterans, announced an internal investigation into the incident on Thursday.
Kemter's volume can be heard steadily decreasing around the 1:30 mark in the video below:
"It is believed that the event organizers informed Mr. Kemter before the event on Monday that they would like Mr. Kemter to adjust his speech," reads a press release from the ALDO. "Mr. Kemter did not adjust his speech and showed the speech to a Hudson public official, who advised Mr. Kemter to leave the speech intact."
One of those event organizers was Jim Garrison, the Hudson Legion's post officer, who resigned on Friday for his involvement, according to News 5 Cleveland.
"The American Legion Department of Ohio does not hold space for members, veterans, or families of veterans who believe that censoring black history is acceptable behavior," reads another press release that debuted Friday. "We discovered that the censoring that occurred at the Memorial Day Ceremony in Hudson, Ohio, sponsored by Hudson American Legion Post 464, was pre-meditated and planned by Jim Garrison and Cindy Suchan."
Suchan, who organized the Hudson Memorial Day Parade, was the public official to receive the speech ahead of the event and suggest Kemter cut the part about freed slaves giving Union soldiers at a Confederate prisoner of war camp an honorable burial. Suchan has yet to resign.
"I want to know why the organizers felt they had to censor this veteran at our Hudson Memorial Day event," reads a tweet from State Rep. Casey Weinstein, who oversees Hudson and the surrounding area.
A Reddit post dated June 4 shows pictures of a man who is allegedly Suchan's son, wearing a t-shirt that reads "Support your local white boys."
"So you," a Facebook account belonging to Cindy Marsh Suchan commented on the photo, along with a beaming Emoji.
The most recent legion press release states Garrison's and Suchan's actions violate the Legion's policy on censorship, and goes on to state the following:
We are deeply saddened by this and stand in unity and solidarity with the black community and all peoples of race, color, religion, sex, and gender, so that those who are exclusive of such persons will know that this behavior is not acceptable in The American Legion, in our homes, our hearts, our communities, in private, public, or anywhere.
Follow me to see more articles like this.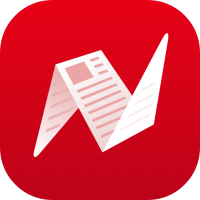 ...