Movies with the main filming locations in Maryland
Maryland is a state in the Mid-Atlantic region of the United States, bordering Virginia, West Virginia, and the District of Columbia to its south and west; Pennsylvania to its north; and Delaware and the Atlantic Ocean to its east. Baltimore is the largest city in the state and the capital is Annapolis. Among its occasional nicknames are Old Line State, the Free State, and the Chesapeake Bay State. It is named after the English Queen Henrietta Maria, known in England as Queen Mary, who was the wife of King Charles I.
Runaway Bride (1999)
Runaway Bride is a 1999 American screwball romantic comedy film directed by Garry Marshall and starring Julia Roberts and Richard Gere. The screenplay, written by Sara Parriott and Josann McGibbon, is about a reporter (Gere) that is assigned to write a story about a woman (Roberts) who has left a string of fiancés at the altar.
It is the second film to co-star Gere and Roberts, following Pretty Woman (1990). It received generally negative reviews from critics but was a commercial success, grossing $309 million worldwide.
New York columnist Ike Graham elaborates, for once without full fact-checking, the story he heard from a bar mate of Maryland small-town girl Maggie Carpenter, who left several grooms at the altar, taking off without warning or serious reason. Fearing a legal case from Maggie, Ike's editor and ex-Ellie fires him. Staff buddy Fisher cues Ike to seek his job back (or earn another) by attempting to prove the alleged inaccuracies and/or writing a priceless follow-up piece. So his sports car heads for her home Hale, where she runs a garage and designs glassware. His charms and journalistic nose get everyone to open up and reveal her embarrassing past before she can swear people to silence, from her three dumped grooms and family to her overconfident present groom, high school coach Bob Kelly. In the process, Maggie finds hating him as hard as tempting, while Ike develops a strange appreciation for the maverick until even Bob sees reason to get jealous.
Filming locations in Maryland:
Berlin, Maryland, USA
Baltimore, Maryland, USA
New Windsor, Maryland, USA
Long Green Pike, Glen Arm, Maryland, USA
Waugh United Methodist Church - 11453 Long Green Pike, Glen Arm, Maryland, USA
Snow Hill, Maryland, USA
Step Up (2006)
Step Up is a 2006 American romantic dance drama film directed by Anne Fletcher (in her feature directorial debut) from a screenplay by Duane Adler and Melissa Rosenberg and a story by Adler. It is the first installment in the Step Up film series. The film stars Channing Tatum, Jenna Dewan, Mario, Drew Sidora, and Rachel Griffiths.
In Baltimore, the troublemaker and street dancer Tyler Gage lives with his foster parents in a lower-class neighborhood. His best friends are Mac Carter and his little brother Skinny Carter and they used to hang around together, going to parties and stealing cars. After being expelled from a party, the trio breaks into the Maryland School of Arts and commits vandalism, destroying the stage. Tyler is arrested and sentenced to 200 hours of community service in the school and Director Gordon assigns him to help the janitor cleaning the place. One afternoon, the ballet dancer Nora Clark sees Tyler dancing in the parking area and when her partner Andrew has a strain and Tyler offers to help her in the choreography, she accepts the offer; they rehearsal and become close to each other while Tyler becomes the friend of the students Miles Darby and Lucy Avila. When Andrew returns, Tyler that is known for quitting everything he starts gives up dancing and leaves Nora alone. After an incident, Tyler has to decide to follow his dream or return to his life as a rebel loser.
Filming locations in Maryland:
Cry-baby (1990)
Cry-Baby is a 1990 American teen musical romantic comedy film written and directed by John Waters. It was the only film of Waters' over which studios were in a bidding war, coming off the heels of the successful Hairspray. The film stars Johnny Depp as 1950s teen rebel "Cry-Baby" Wade Walker and also features a large ensemble cast that includes Amy Locane, Polly Bergen, Susan Tyrrell, Iggy Pop, Ricki Lake, and Traci Lords, with appearances by Troy Donahue, Joe Dallesandro, Joey Heatherton, David Nelson, Willem Dafoe, and Patricia Hearst.
Allison is a "square" good girl who has decided she wants to be bad and falls hard for Cry-Baby Walker, a Greaser (or "Drape" in John Waters parlance). Spoofing Elvis movies and Juvenile Delinquency scare films of the '50s, this movie follows the adventures of Cry-Baby who, though he is sent to juvie, is determined to cross class (and taste) boundaries to get Allison back.
Filming locations in Maryland:
Maryland House of Correction - House of Correction Road, Jessup, Maryland, USA
Milford Mill Park & Swim Club - 3900 Milford Mill Rd, Windsor Mill, Maryland, USA
Ellicott City, Maryland, USA
Sykesville, Maryland, USA
The Enchanted Forest - Route 40, Ellicott City, Maryland, USA
Walt Disney's Golden Oak Ranch - 19802 Placerita Canyon Road, Newhall, California, USA
Franklin Middle School, Reisterstown, Maryland, USA
Maryland, USA
Milford Mill, Maryland, USA
Turkey Point Swim Club, Baltimore, Maryland, USA
Westport Power Plant, Baltimore, Maryland, USA
Windsor Mill, Maryland, USA
Baltimore, Maryland, USA
3309 Milford Mill Road, Milford Mill, Maryland, USA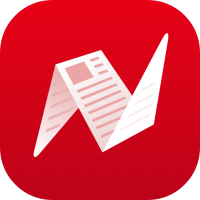 Sources: