3 Famous Movies and Films Set in Massachusetts
The chances are that even if you've never been to Massachusetts, you've seen a movie set there. Many of them feature gangsters, exaggerated accents, and crime. Lots of crime. But don't let that give you the wrong idea. Massachusetts is one of the safest large cities in the United States.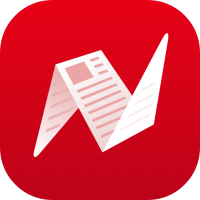 Here are 3 famous movies and films set in Massachusetts:
The Finest Hours (2016)
The Finest Hours was set in February 1952. Boatswain/Petty Officer Bernie Webber works at a Coast Guard station on the coast of Massachusetts. Out at sea, two tankers are being damaged by a massive storm to the extent they may sink. Ray Sybert, a chief engineer of a tanker named Pendleton, keeps the ship afloat and buys time until help arrives with his ingenuity, resourcefulness, and experience. Unfortunately, the Coast Guard sent their best crew and one of their largest rescue boats to the other stricken tanker, which is unfortunate for him and his crew. The Coast Guard sends Webber and a three-person team to help when it discovers Pendleton's condition. Webber faces daunting odds in those seas - just leaving the harbor takes a considerable amount of courage, skill, and luck. It will then be necessary to rescue the crew, find the Pendleton, and somehow return home safely without a compass.
Chatham, Massachusetts, USA
Quincy, Massachusetts, USA
Cohasset, Massachusetts, USA
Marshfield, Massachusetts, USA
Fore River Shipyard, Quincy, Massachusetts, USA
Powder Point Bridge, Duxbury, Massachusetts, USA
Norwell, Massachusetts, USA
Joy (2015)
Having always been fascinated with making things, Joy Mangano is always trying to develop new ones. Mimi, her maternal grandmother, provided emotional support for this pursuit. Despite having come up with ideas years ago, she could not produce them into manufactured products due to a lack of support. Despite working hard to help see her parents through their divorce despite being broke, Joy is the pillar of support to her extended family, and she forwent her own life to assist her parents. Unfortunately, her job as an Eastern Airlines ticket clerk is unfulfilling. She lives with her mother Terry, who watches soap operas all day long, her ex-husband Tony, a barely successful Latino wannabe Tom Jones, and their two children. Joy's older half-sister Peggy, with whom Joy has a somewhat strained relationship, is the manager of a failing heavy-duty garage owned by Rudy, her father. Sharon, Rudy's latest girlfriend, who just dumped him, drops him off on Joy's doorstep, complicating Joy's home life even further as Rudy doesn't get along with Terry or Tony. The reality of Joy's childhood dream of making things seem to get farther and farther away causes her to feel buried by her life. Since then, Joy has made a few changes to her life, and she expects the household to give her unquestionable support and assistance. Among the changes in the manufacturing of a new product of her design, it is a self-wringing mop this time. The idea can also be pitched to Rudy's current wealthy girlfriend, Trudy. 
Haverhill, Massachusetts, USA
Wilmington, Massachusetts, USA
66 Winter Street, North Reading, Massachusetts, USA
Lynn, Massachusetts, USA
Manchester-by-the-Sea, Massachusetts, USA
Salem, Massachusetts, USA
Boston, Massachusetts, USA
Framingham, Massachusetts, USA
Southborough, Massachusetts, USA
The Social Network (2010)
The Social Network is about visionaries who leave a changed world in their wake is standard in every age--but there is rarely harmony with the details of how things happened or who was present. Using the opposing perspectives of the super-smart young men who each claim to have been there at Facebook's inception, "The Social Network" explores the magical moment that Facebook was born. This movie takes us from the halls of Harvard to the offices of Palo Alto to portray the heady early days of a culture-changing phenomenon-and how it both drew a group of young revolutionaries together and yet split them apart. Amid the chaos are Mark Zuckerberg (Jesse Eisenberg), the brilliant Harvard student who conceived a Web site; Eduardo Saverin (Andrew Garfield), once Zuckerberg's close friend, who provided the seed money for the fledgling company; Napster founder Sean Parker (Justin Timberlake), who brought Facebook to Silicon Valley's venture capitalists; and the Winklevoss twins (Armie Hammer and Josh Pence), the Harvard classmates who asserted that Zuckerberg stole their idea and then sued him for ownership of it. Each has his narrative, his version of the Facebook story in this multi-level portrait of 21st Century success--both the youthful fantasy of it and its finite realities as well.
Andover, Massachusetts, USA
Medford, Massachusetts, USA
Somerville, Massachusetts, USA
Wheelock College, Boston, Massachusetts, USA
Boston, Massachusetts, USA
Cambridge, Massachusetts, USA
Bonus: Here are more movies and films set in Massachusetts:
The Departed (2006)
Good Will Hunting (1997)
The Town (2010)
Mystic River (2003)
Spotlight (2015)
Did we miss more movies that were set in Massachusetts? Commend them down!
Sources:
https://en.wikipedia.org/wiki/The_Finest_Hours_(2016_film)
https://www.imdb.com/title/tt2025690/locations?ref_=tt_dt_dt
https://en.wikipedia.org/wiki/Joy_(2015_film)
https://www.imdb.com/title/tt2446980/locations?ref_=tt_dt_dt
https://en.wikipedia.org/wiki/The_Social_Network
https://www.imdb.com/title/tt1285016/locations?ref_=tt_dt_dt