A woman drove through a tent where workers were giving Covid shots in Maryville, Tennessee
A woman from Tennessee drove through a tent to protest against the state's vaccination campaign on May, 24.
She was shouting while driving:
"No vaccination"
The woman, Virginia Christine Lewis Brown, claims that she did not drive fast at the time of the incident.
When the woman drove through the tent, there were many health departments and national guard personnel inside at the time. The people who were in the tent at that time claimed that they were on the verge of being trampled by the car.
A deputy witnessed the event and performed a traffic stop on the woman. She told the deputy that her actions were a form of protesting the COVID-19 vaccine and that she only went through the tent at 5 miles per hour.
But the report stated Virginia Christine Lewis Brown drove through the tent at a "high speed."
The 36-year-old woman was arrested on reckless endangerment charges after she intentionally drove through a vaccination tent as a form of protesting.
Moreover, officials stated in an incident report the following:
"While traveling to the jail, Ms. Brown made several statements about wanting to protest the vaccine. Ms. Brown stated she was driving through the course and once she got to the tent she told the personnel working she was not there for the vaccine."
Virginia Christine Lewis Brown was charged with seven counts of reckless endangerment for placing seven victims in danger of death or serious harm, the report said.
The good part is that nobody was hurt. This could have ended badly.
What do you think about this event and this form of protesting?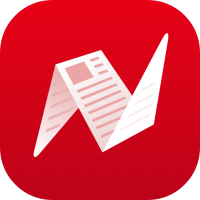 Sources:
https://www.wvlt.tv/2021/05/26/woman-accused-of-driving-through-blount-co-vaccine-tent-personnel-inside/
https://www.kentucky.com/news/nation-world/national/article251697243.html