Dinner Solutions From A Former Personal Chef Who Hates Cooking
This simple system combines five easy-to-cook staples (and one secret weapon) to create unlimited dishes.
Cooking is one of those things that most of us have to do.
It's a daily chore, something you can't escape, especially if you have a family.
If you want to eat healthily, chances are you'll have to cook your own food, but just wrapping your head around what to make can be a stressful way to end your day.
It helps to have a plan.
I was a personal chef for ten years, but the job sucked the joy out of cooking for me, and I don't love it anymore.
So I've taken a few pages from my professional playbook to create a home cooking routine that's simple and manageable.
I have a core lineup of five vegetables and one fruit that I buy every week.
That way, even if I don't have a list, I instinctively reach for these core items because I know I can make just about anything as long as I keep them stocked.
I don't only buy these, but I always buy them.
With these five ingredients, I can make unlimited side dishes and meals.
I can create something different every night just by varying my cooking method. They're so versatile they can be used for just about any recipe.
These vegetables are:
Zucchini
Mushrooms
Peppers
Carrots
Onion
The one fruit is lime.
Here are some flavorful and straightforward ways to prepare them to complement any protein:
If you chop the zucchini, peppers, and onion into big chunks and leave the mushrooms whole, you can do the following:
Roast them:
Toss them with olive oil and vinegar.
Spread them out on a big baking sheet
Roast them at anywhere from 350-425 F
Probably 35-40 minutes will do.
I like mine a little more cooked, so the sugars are caramelized, and the edges are brown, but if you want them a little crunchier, pull them out a bit sooner.
When you take them out of the oven, toss a bit of salt and pepper on top and a squeeze of lime, and you're good to go.
BBQ them: I cut the peppers and onions in half, the zucchini down the middle, and leave the mushrooms whole, so they're nice and big and less likely to fall through the grill.
I always cook the vegetables before the meat (our grill is too small to all at once).
I keep the flame on high at first to sear them and then turn it down to medium.
There's no wrong way to do this. Even if they get a little burnt, you can just cut the charred pieces off.
(I know you're not supposed to eat the char, but I usually do it because it's delicious.)
After I pull them from the grill, I put them in a lidded bowl, drizzle them with balsamic, and add some salt.
Then I cover with the lid to keep the heat in while I grill the meat.
As the vegetables sit, the flavors get richer and more complex.
I like to do big batches, so I have leftovers.
With these leftovers, I can make:
Sandwiches on crusty buns
Salad warm or cold
A pasta dish with a cream or olive oil based sauce
A stir-fried rice dish
If you've never had a warm salad, give it a try, you'll be surprised how delicious it is.
Skewer them: Cut into big chunks, leaving the mushrooms whole and skewer them, with or without meat. Then bake them in the oven or bbq them.
If you make a big batch, you can freeze some for a quick meal another time.
If you pre-cook them, you'll cut down on cooking time when you reheat them.
It's lovely to pull something out of the freezer in winter that's been bbq'd to remind you of warm summer days.
Cut everything a bit thinner for this:
Pan fry them: this is one of my favorite go-to methods in winter, it's so easy, and you don't dirty a bunch of dishes.
I slice everything thin and saute them in a pan.
Of course, sautee is just another word for fry, so all you're doing is frying everything up with a little oil and seasoning.
I like to keep a bottle of cooking wine on hand to marry the oil to the juices. There's a reason cooking with alcohol makes food taste so good -it's science!
I cook the onion first, and then I add the zucchini, mushrooms, and peppers in that order.
The onion needs to be cooked through
Zucchini takes the longest to cook
Mushrooms add the most liquid
Peppers have the shortest cooking time
So adding them in that order works well.
This pan-fried combination is infinitely versatile.
Here are some flavor ideas:
Chinese/Asian
Mexican
Greek
Indian
Montreal Steak Spice
Chicken seasoning
Chicken soup stock
French onion soup mix
You can be as adventurous or cautious with your seasonings as you like, and it'll always be delicious.
One of my favorite ways to use this mixture is to top sausage on a bun with it, but if you mix the sausage right in (after you've cooked it separately), you can serve it on rice. Or you can have it as a side dish for sausage and potatoes.
You can use that approach with any protein.
You can also use it as a base for veggie-heavy chili.
If you have canned tomatoes and seasoning packets in the pantry, this convenient meal can ready in a pinch.
All you need is:
A couple of cans of black or kidney beans
Canned tomatoes (I like crushed)
Seasoning
If you want to go vegetarian, add just the beans. If you're a meat-eater, add some ground meat.
This can be ready in less than an hour, or it can slow cook all day, so you come home to a big mess of comfort food and a delicious smelling house.
You substitute a can of coconut milk for the tomato paste and curry powder/paste for the chili seasoning to make a curry in a hurry.
If you swap out the black/red beans for chickpeas, it's even more authentic.
Another thing you can do with zucchini and carrots is spiralize them.
This is where you shred them into long strips using a spiralizer, so they're like spaghetti.
I have an electric spiralizer, and it does enough for a meal for my whole family in minutes. It has attachments that make thin or thick "noodles."
Cutting carrots and zucchini like this and frying or steaming them creates a surprisingly delicious base for many dishes.
You can add it to regular spaghetti for flavor and an extra health boost or use it as a pasta substitute with tomato sauce and meatballs.
I don't eat flour anymore, so I don't eat pasta, but if you wanted starch with it, just add a french stick or some buns, and you have an entire meal, quick and healthy.
Zucchini can also be sliced into thin strips in place of lasagna noodles or added to a regular lasagna to lighten it up.
Zucchini soaks up the sauce and works surprisingly well with cheese.
Carrots have a special place in my heart and kitchen.
I just love them because they're a real all-around good guy.
I keep them on hand for backup, to eat raw, and to add to other dishes.
I like to have a container of carrot sticks (in water) in the fridge at all times.
They're an excellent snack, and I love them with ranch dressing.
I eat them at lunch almost every day and add a handful to my dinner if I want something raw and crunchy but don't feel inspired.
Remember, the objective here isn't to be fancy, but to get good, healthy food into bodies.
I also like to steam them.
If I'm making a meal and don't want to overthink my side dish, I'll steam some carrots.
Since I keep them peeled in my fridge anyway, they're easy to use because they're already prepped.
I'll steam them and then toss with:
Butter, lime, and salt
Butter, mustard, and honey
Olive oil, balsamic, and herbs (whatever I have kicking around)
Or add them to frozen peas or corn.
Carrots can also be cooked with meat.
They get sweet and caramelized when roasted.
They can cook for a long or short time, and you can do just about anything with them.
You can add them to just about any of the other applications I've mentioned except maybe the barbecue. (Maybe you can bbq them, and I've just never tried.)
You can add them to any soup or stew to your curry or your chili.
They add more flavor to anything.
I have a simple dish I make that involves throwing a bunch of carrots, onions, and stewing beef in my instant pot with red wine and tomato paste.
The carrots get soft and sweet, balancing the acid of the tomato paste, the meat gets tender, and all it really needs is some salt and pepper and a squeeze of lime at the end.
I don't even measure the ingredients, I just eyeball it, and it turns out perfect every time. It's just meat and carrots, but it turns into a fabulous stew.
You can brown the meat beforehand or just throw it all in a slow cooker or pressure cooker, depending on how much time you have.
I'm sure it's a ripoff of a French provincial dish, but I've never bothered with a recipe because it's so easy.
This dish can be made with chicken thighs, lamb, pork shoulder, or any other meat that can be stewed.
It can also be made with chickpeas for a satisfying vegetarian stew.
Carrots are indispensable and great to have on hand.
Next is onions, the unsung hero of the kitchen.
You should always have them around.
They add flavor, aroma, depth, and complexity to any dish - and they're cheap.
I keep a bag of yellow onions on hand at all times. Nothing fancy or expensive, just cheap and cheerful utility onions.
They can be used raw or cooked, fried, hot and fast, or low and slow.
You can coax out a variety of different qualities depending on how you process them.
They're in almost every recipe and can be the crux of anything you throw together from your imagination.
I don't often bother with fresh garlic because I don't like handling it, but I don't really miss it if I have onions.
Also, always make sure you have limes on hand.
A squeeze of lime brightens up any dish and takes it to the next level.
When something seems missing from a dish, we instinctively reach for the salt, but that's not always the answer.
More often than not, it's the balance of flavors that's off when you just can't quite figure out why something isn't tasting as tasting good as it should.
I find it's usually acid I'm looking for when I just can't put my finger on what's lacking. A meal without the proper amount tastes dull, which is why it's always good to have a few fresh limes handy.
So that's my little system, it's not fancy but it works.
I keep these things on hand all the time.
They keep my cooking routine simple yet varied enough to keep it interesting every night of the week.
Because cooking is the one thing, I have to do that I wish I didn't.
I did it professionally for years, even though I never really enjoyed it. I was just good enough to make a living at it.
So if you stick a fork in me, you'll see I'm pretty done.
And don't feel bad if you hate to cook, too. You're hardly alone.
In fact, even chefs have dishes they hate making.
Here are a few of the things professional cooks hate making the most (anyone whose been a line cook will agree):
Eggs
Souffle
Deep-fried calamari
Anything bespoke (special orders during busy service - kill me, please)
Hollandaise sauce
Crêpes
Every chef has their personal anti-favorite.
I'd have to go with cooking eggs on the line during a breakfast or brunch rush. Just thinking about it gives me hives.
Even with my experience and expertise, I would be lost if I worked without a plan or cooked complicated food.
That's why I created this simple system of convenient, easy-to-cook must-haves that all work together to create unlimited dishes.
They aren't the only things I buy, but they're the things I always buy. They're the core of my dinner routine and the bedrock of my menu plan.
I keep them in my fridge, so it doesn't matter if I'm feeling inspired.
I can always cook something delicious easy and quick.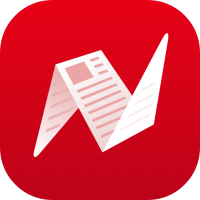 Comments / 0
Add a Comment
YOU MAY ALSO LIKE
Most Popular