Goodbye Remote Learning – New York City to Eliminate Remote Option for New School Year
It's time to send your children back to school.
Every single child will now be in the classroom because New York City has eliminated the remote option for the next school year. According to a report, New York City is the biggest school district in the nation. It has made some major decisions to benefit more and more people. These decisions are not only about health and finance but also about the way children will study and complete their education in the coming months or years.
Some time ago, Mayor Bill de Blasio announced that the option of remote schooling would be eliminated because it was not providing as many benefits to children as expected.
"It's time for everyone to come back," Mayor de Blasio revealed during a press conference. "Every single child will be back in the classroom."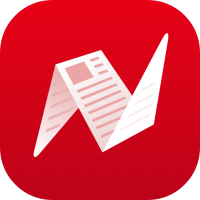 When Was This Announcement Made?
This announcement came after a contentious year of schooling in New York City. In this type of education, some kids were allowed to learn remotely and some had to go to the class in person. It was due to the increasing problem of coronavirus that impacted different industries and the lives of so many people.
It was observed that children who studied remotely did not consume as much information as the ones who were attending classes regularly. Besides, there were so many confusions about how to take things further once the pandemic end. Messaging and policies shifted greatly throughout the pandemic, but Monday's announcement has changed things to an extent.
Vaccination Is Working For Everyone
I don't think Mayor de Blasio would have made this announcement if the vaccine wasn't working for everyone. "Vaccination has worked ahead of schedule," he has revealed. Nearly 55 percent of the public schools of New York City are still learning remotely and are working full-time. The mayor showed concerns because parents weren't happy with this system. At the same time, they were hesitant to send their kids to school in the fall.
"We've got to understand that we're leaving COVID behind," Mayor de Blasio said when he was asked about the parents that refused to send their children to the school. "We can't live in the grip of COVID for the rest of our lives."
Schools Opening at Full Capacity
Parents who have had shown concerns will be glad to know that schools will open at full capacity from September 13. Another good news is that vaccination is and will work for every single person. This means they don't have to worry about the health, education, and wellbeing of their little ones. All students and staff will be present in the classrooms in person.
Some small districts across the United State have already announced that they will end the remote option. New York City is now one of the biggest and most popular districts where this decision has been made. On the other hand, the Los Angeles Unified School District, which is a second big district, is planning to reopen fully next year. Till then, it will continue offering an online option.