Cuyama Buckhorn – A Beautiful Motel in California You Might Like to See
It has everything you need to make your stay unforgettable.
When it comes to traveling and seeking out unique accommodation, one of my favorite places is California. Instead of working the whole day at home or spending time with my friends, I love going outside to explore more of what this beautiful state has to offer. I know that there are so many famous places, such as Joshua Tree, Yosemite, Carmel, and Big Sur. However, there are some hidden gems too. I don't want you to miss one of them – Cuyama Buckhorn.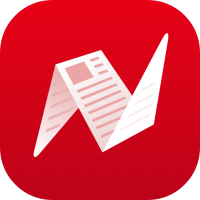 Where Is Cuyama Buckhorn?
In order to reach there, you will have to drive by on Highway 166. At first, Cuyama Buckhorn may look like a truck stop and diner, but it is the major attraction of a small town with less than 650 people in the high desert of Santa Barbara County. In 1951, New Cuyama emerged as a company town. It was established by Atlantic Richfield Company (ARCO). The oil company left in the 1997s, and after three years of renovation, Cuyama Buckhorn put the small town on the map. Today, so many people go there, and it is a perfect gateway from Los Angeles, California. If you are planning to go there, you will have to drive to a beautiful desert hideaway for nearly three hours.
How to Reach There?
The Cuyama Valley is worth seeing. It is one of those very few places that have long been unknown to Californians. It sits in the middle of different gems of the state. In the south, you will find Santa Barbara and Ojai. It takes nearly one hour to reach there. On the other hand, Pismo Beach and San Luis Obispo are present in the Northwest area. To get to the high desert town of New Cuyama, you will be required to venture through the beautiful and adorable Los Padres National Forest.
Cuyama Buckhorn – A Full-Service Motel
Despite its location and the distance from the middle of the city, Cuyama Buckhorn has everything you will need to make your stay comfortable, pleasant, and unforgettable. The motel and diner became a full-service resort some time ago. It has a well-decorated lobby and furnished and spacious guest rooms. You will also find an outdoor billiards table, several outdoor fire pits, and a professional-grade crushed oyster shell bocce ball court.
Let me tell you that it doesn't have any spa, but the heated pool is something you shouldn't miss. Also, there is a Jacuzzi and barrel sauna. When you are inside, you will be able to see the sunset and sunrise and a vast mountainous area.
Who Should Go to Cuyama Buckhorn?
Anyone who is looking for a peaceful and amazing retreat can visit Cuyama Buckhorn. One of the best parts is that you won't have to check things over and over again, as the magical beauty of this area and motel will keep you engaged. Remember that Cuyama Buckhorn has only 21 rooms, so it is good to book a room in advance. This location is perfect for family functions, wedding ceremonies, and birthday parties.