Late-night revelers dance on top of St. Louis police car with officer inside
St. Louis officials and residents were shocked by videos showing a group of people jumping on top of a police car and starting to dance right there. An officer was inside the whole time.
How did it all happen?
The incident occurred early Sunday morning on Washington Avenue, right at the time when bars were closing downtown, as KMOV-TV reported.
In the beginning bodycam footage shows the officer waiting inside the police car and a second video sheds light on the whole incident from another driver's viewpoint.
911 logs indicate calls received for officers in need of aid because of disturbances on Washington Avenue between 15th and 18th Streets, the news outlet reports.
While several police cars responded to the calls and there were many people dancing on the street, it seems that a group chose a St. Louis Metropolitan Police Department vehicle to continue their party.
They jumped on top of the vehicle and continued to dance there, KMOV points out.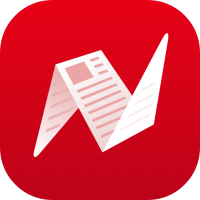 According to the officials, the incident occurred while officers were busy dispersing a large party taking place on an apartment building rooftop.
What happened next?
A citywide call was launched for an officer in need of help. This call was issued for the officer who was inside the patrol car while the group of people were dancing on top of it, the station revealed.
"Our office has reviewed the video of people jumping on our patrol cars this weekend. While I'm thankful SLMPD responded quickly and dispersed the crowd without conflict or injury, I'm disappointed in those people who will now have to face consequences for their behavior. Let me be clear: You can go out and have a good time without all this nonsense. If we are committed to building a stronger city, we need to show some courtesy and respect," St. Louis Mayor Tishaura Jones said in a statement released on Monday.
"It's ridiculous and totally unacceptable behavior. That crowd damaged city property and put officers at risk," Alderman Jack Coatar said for the station.
"I am shocked and disappointed that that would be going on. We want a vibrant recovery from the pandemic for all the businesses and the residents in the city, and that wasn't a great way to kick that off," a resident shared about the St. Luis incident.