Neighbor recalls finding Cash Gernon in Dallas: "I can't unsee what I saw"
The neighbor who found Cash Gernon's body on a nearby street in Dallas remembered the impact it had on her and how it made her afraid for her own children.
Antwainese Square was having a walk through the Mountain Creek neighborhood. While going around the neighborhood she suddenly saw something suspicious. Initially she thought it could be a dog lying in the road, as she told Jillian Mele on "Fox & Friends First."
She called her mother immediately as she went further cautiously to investigate.
"And as I'm walking, I see a hand and then I told my mom - I say 'Mom... I think this is a person," the neighbor said.
When she realized it was the 4-year-old boy she had discovered Square broke into tears and called 911. The dispatcher on the line asked if Cash Gernon was alive or possibly conscious.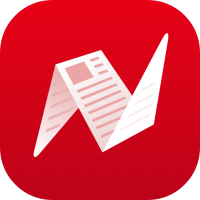 The discovery has taken its toll on the neighbor
"I can't unsee what I saw." The neighbor shared that ever since the terrible discovery she has been worried, afraid, "angry" and even "paranoid" for her own kids. One of them is a year younger that Cash Gernon was at the time of his death.
Square also said she never saw Darrinn Brown, the 18-year-old suspect in custody for kidnapping and burglary connected to the crime. His bond is $1.5 million.
The video footage from the house where the boy was living showed the suspect taking Cash Gernon from his crib and carrying him away, as stated in the detective's arrest affidavit obtained by The Dallas Morning News.
The Dallas County Medical Examiner has established that the little boy's death was a homicide .
No murder charges have yet been filed, but Dallas authorities said additional charges are to come once all forensic evidence has been examined.