3 Movies That Were Filmed in Santa Clara
Santa Clara offers numerous activities and attractions that would make you feel like you're in a movie scene. With its interactive museums, historic sites, rivers, shopping, and amazing cuisine, this city will let you have a fun, enjoyable experience.
It's why Santa Clara is the perfect filming location, in fact, there are some movies that were shot here including the following: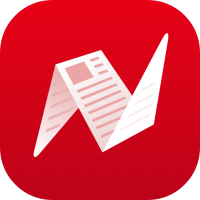 I'll Remember April (2000)
I'll Remember April is a drama movie about family and war directed by Bob Clark. It follows the story of four young boys who find a Japanese sailor in a shipwreck during World War II. Starring Abe Tanaka, Trevor Morgan, and more, this movie receives praise for its outstanding cinematography, screenplay, and storyline.
The movie tackles issues involving war, racism, and stereotyping. It tells the life during the American-Japanese war and the ordinary people's small, heroic acts despite their real-life struggle. The main character Duke is a boy who lives in worry for his brother's fate in battle, and to the shameful internment of his best friend who is a Japanese-American citizen. Adding to his worries is his involvement in saving a Japanese soldier from drowning.
This movie portrays that despite war and they seem to be a never-ending battle against racism, the kindness within people's hearts remains, especially for young boys like Duke.
Filming Location:
Santa Clara, California, USA
Mom and Dad Save the World (1992)
Another movie shot in Santa Clara is the family adventure movie entitled Mom and Dad Save the World. Directed by Greg Beeman, it was first shown in the cinemas in 1992 starring Teri Garr and Jeffrey Jones. This movie is about an alien who wants to marry an Earthman's wife that he snatches.
The alien is known as Emperor Tod who kidnaps Marge Nelson and her husband Dick, using a giant magnet. The alien emperor wants to marry Marge before he blows up Earth. With the help of Marge and Dick's children, Dick then plans to rescue his wife using the techniques he remembers in episodes of Buck Rogers and Flash Gordon. As their time ticks before the aliens start their plan, Dick must save not only his wife but also the Earth while also restoring the rightful alien king to the throne.
Will Dick and his kids succeed in saving Marge and the planet from being doomed?
Filming Location:
Santa Clara, California, USA
Getting Even with Dad (1994)
Here comes another comedy movie that was filmed in Santa Clara. Getting Even with Dad features Macaulay Culkin and Ted Danson in this unique family adventure movie. It started showing in cinemas in June 1994, grossing over $18 million dollars worldwide. With a plot that entertains people of all ages, Getting Even with Dad is still a popular movie up to this day.
It tells the story of an ex-con and widower Ray who decides to start a new life by starting his own bakery. Without enough budget for his dream, Ray then plans a heist with the help of his two accomplices. While in the middle of planning, an unexpected guest arrives– his young son, Timmy. However, Ray ignores his son and continues with the heist. Timmy wants attention and decides to steal coins from his father and hides them. Ray asks the whereabouts of the coins but Timmy makes a deal, he'll bring back the coins but only if his father takes him to places and enjoy their moment together.
As the father and son bond closer, Timmy lets his father choose: to give up the coins or he won't stay with him.
Filming Location:
Santa Clara, California, USA
Did you already see these movies or do you know any other movie that was shot in Santa Clara? Let me know in the comments...
Sources:
https://www.santaclara.org/things-to-do/
https://www.imdb.com/title/tt0155754/?ref_=adv_li_tt
https://www.imdb.com/title/tt0104905/?ref_=adv_li_tt
https://www.imdb.com/title/tt0109891/?ref_=adv_li_tt