Gov. Abbott pledges to "defund" cities that cut police budget in move targeting Austin
Texas Gov. Greg Abbott seeks to crack down on the City of Austin after cutting $150 million in funding to its police force. The purpose is to prevent any other cities in the Lone Star state from slashing into law enforcement budgets.
During the weekend Gov. Abbott retweeted a post made by the Austin Police Association President Kenneth Casaday.
"APD Case number- 211430419 Shooting Call came out at 5:35am this morning. No units available city wide for 12 minutes. First Apd patrol unit Assigned at 5:47am Apd made scene at 5:51am, 16 minutes after the call came out. Victim critically injured after being shot in the head," the post read.
The governor responded to the tweet by writing that, "this is what defunding the police looks like. Austin is incapable of timely responding to a victim shot in the head. Texas won't tolerate this. We're about to pass a law - that I will sign - that will prevent cities from defunding police. Sanity and safety will return."
"So here's what we're doing in the state of Texas to put teeth into this law that provides real consequences for cities that do defund the police," the governor said for Fox News on Tuesday.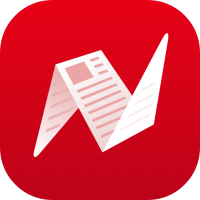 "One, we're going to dry up their revenue sources in a way that basically will put the city out of business. We're going to defund the city. We're going to prohibit cities from being able to annex in the future but also allow people who have been annexed for 30 years to be able to de-annex," the governor continued.
What was the governor's position concerning Austin?
"Unfortunately, we had the same thing happen here in the state of Texas where the city of Austin defunded police. Because Austin defunded the police, we wanted to do two things in this session. One, we wanted to make sure that there were going to be consequences for the city of Austin. The second is we wanted to make sure that no other city in the state of Texas would defund police," the governor said as about what's been happening in Austin.