Harvest Market Is Now Harvest Tap and Table
Local farm-fresh eatery adds cocktails to its menu.
Remember Harvest Market, the local eatery slash produce market in Swansea, Massachusetts? Well, it has a new name now and a new game to go along with it. Just add cocktails, and you have a new hot spot for dinner and drinks. From the official website of Harvest Market, which is now Harvest Tap and Table:
Since our opening, we have grown with our community. Harvest Tap & Table, a new and improved "Harvest Market" is still run and owned by the same family. Only this time, we are offering farm to table food right from our fields paired up with the best cocktails or your choice from one of our 24 craft beer lines.
Along with the addition of cocktails, craft beers, and other libations, Harvest Tap and Table boasts a greatly expanded menu, but it still features my all-time favorite breakfast, the Greek omelet with spinach, feta, olives, and tomato, a three-egg omelet served with home fries and your choice of toast.
Now, with the addition of alcohol to their menu, customers can enjoy mimosas and bloody marys with their breakfast dishes. Check out their extensive breakfast menu here or their expanded dinner menu here.
Like any responsible business, these days, Harvest Tap and Table is taking precautions aimed at preserving the health and safety of its staff and customers. According to the business, the following safety measures are in place:
Health & safety: Mask required · Staff wear masks · Staff get temperature checks · Staff required to disinfect surfaces between visits 
Harvest Market has been renovated with a different name, but it's the same owners as before. They recently announced a recurring Wednesday night event for car aficionados on their Facebook page:
Car Cruise is back!!! Starting tomorrow the 19th and continuing every Wednesday from 4pm to dusk! Don't miss out on a fun night out for you and the family! Only here at Harvest Tap & Table located on 2685 GAR highway in Swansea, MA 02777.
Harvest Tap and Table is located at 2685 Grand Army Of The Republic Hwy, Swansea, Massachusetts 02777.
Follow me to see more articles like this.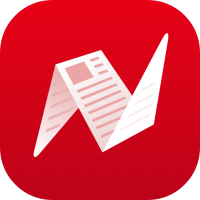 ...