New York Bars And Restaurants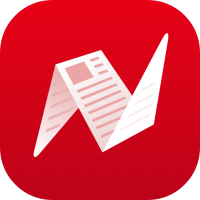 Bars are almost at every corner in NYC. The majority of them are classy and you can always get a light bite at them. If you remember, The Campbell was also another bar scene in Gossip Girl, it's located at Grand Central Station and I highly recommend it, it seems like every person on the block comes there for a drink after work.
The Polynesian, is phenomenal. It's got that island vibe and the cocktails are delicious.
Another great and slightly secret discovery was The Irving on The Hudson. I didn't hear about it from anybody, however if you're a local, perhaps you know about this great spot. Located inside of a hotel, this high-rise bar has a great view of the Empire State Building. I had a delicious cosmopolitan there.
The Wren: Amazing seasonal cocktails and good appetizers
Linen Hall: Happy hour wine can go for $6
Raines Law Room: An amazing but small speakeasy
Please Don't Tell: An incredible speakeasy + they have hotdogs.
Best Bagel & Coffee this spot has over 3000 reviews on Yelp and for good reason. The bagels here are phenomenal and they have a huge variety of bagels. They are also extremely generous with their cream cheese and frankly, that's a win in my book! The bagels here are fresh and we had the everything bagel, and the poppyseed one. We also asked for scallion cream cheese which is amazing!
Culture Coffee I had to throw in my favorite coffee spot as well. It's also a short walk away from Best Bagel & Coffee. I went here every morning and twice on our last day. The coffee was so good. You can find plenty of other cafes of course, the street coffee is very cheap and good but if you're looking for a more hipster cafe I highly recommend this spot.
Another favorite bagel spot was Russ & Daughters. This place was beyond phenomenal. They have the absolute highest quality smoked fish, caviar, baked goods, and specialty foods.
Magnolia Bakery this bakery is the absolute best. They serve cupcakes, cookies and their ultimate game-changer: banana bread pudding. Recommend to anybody with a sweet tooth, although prepare to wait in a line for a for a bit. I promise, it's well worth the wait!
Veselka: An incredible, authentic Ukrainian restaurant serving the best comfort food.
Rubirosa: Amazing pizza, but call for a reservation! When we went the line was extremely long
Toloache: One of the best mexican spots, incredible guacamole and delicious margaritas.
Boqueria: The BEST tapas I've ever had. The margaritas were even better.
Don't forget to grab a slice of pie from one of the street spots. They're huge, cheap, and delicious.