3 Movies That Were Filmed in Oakland
Located on the other side of the famous San Francisco bridge, the city of Oakland offers various destinations including bay views, lakes, Victorian houses, Chinatown, festive streets, and diverse dining experience from Korean to Mexican dishes. Oakland is definitely a must-visit tourist destination.
But that's not all, Oakland is also popular among movie directors, making the city a place where most movies were filmed including these three:
The Pursuit of Happyness (2006)
You've probably shed a tear on this biography drama movie about a homeless salesman who struggles to begin a life-changing career as he takes custody of his son. Will Smith plays the character of Chris Gardner while his real-life son Jaden Smith plays Christopher Jr. The Pursuit of Happyness hits the worldwide box office, grossing over 5 times the movie's initial budget.
Christopher Gardner falls into bankruptcy when his investment in a bone density scanner device did not go well. While Chris struggles to make ends meet, his wife leaves him with their young son and he loses his apartment. Without a home, Chris has no choice but to live on the streets with his son. Trying to change his career and even with a little chance for career advancement, Chris takes an unpaid internship in a stock exchange company while continuing to sell bone density scanners to stay afloat.
This movie inspires a lot of people and will make you believe that there is really a silver lining.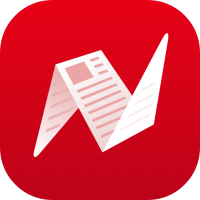 Filming Location:
Grand Lake Theater - 3200 Grand Avenue, Oakland, California, USA
Captain America: The Winter Soldier (2014)
Captain America: The Winter Soldier is another Marvel movie starring the biggest names in Hollywood including Chris Evans and Scarlett Johansson. Based on Marvel Comics, this movie is a superhero film about Steve Rogers or also known as Captain America.
The story follows Steve Rogers as he wakes up after being frozen for decades and struggles to fit in the modern American culture. Steve then works as an agent of SHIELDS under its director, Nick Fury. However, when a mysterious organization called the Winters Soldier kills Nick, Steve launches an investigation which leads him to discovering the secret connection of SHIELDS and HYDRA, his old arch nemesis.
Falcon and Black Widow backs Steve as they try to defeat HYDRA and save the world.
Filming Location:
Oakland, California, USA
Ant-Man and the Wasp (2018)
Here comes another Marvel Cinematic Universe movie that you've probably watched or heard about. Ant-Man and the Wasp is an action, adventure, and comedy movie about Scott Lang who struggles to be a superhero and a father to his daughter. Directed by Peyton Reed, the movie receives 20 nominations and 1 win. The movie follows Ant-man and the Wasp as they fight side-by-side to reveal the secrets of their past.
The movie takes place after Captain America: Civil War where Hope and Dr. Pym confront Scott. With his doubts to come back as Ant-man, he is faced with an urgent mission that he cannot decline. Scott once again puts on his Ant-man suit and faces a super-powered evil Ghost who anticipates their every move.
When Scott succeeds in his fight, he immediately reunites with his daughter Cassie. As the movie comes to an end, Scott enters a Quantum Tunnel with the help of Hank and Janet. However, just as when Scott wants to go back into the real world, Thanos snapped his finger and vanished half of the population, including Hank and Janet, leaving Scott stuck at the Quantum Realm.
Filming Location:
Harrison Street, Oakland, California, USA
Did you already see these movies or do you know any other movie that was shot in Oakland? Let me know in the comments...
Sources:
https://www.visitoakland.com/things-to-do/neighborhoods/
https://www.imdb.com/title/tt0454921/?ref_=adv_li_tt
https://www.imdb.com/title/tt1843866/?ref_=adv_li_tt
https://www.imdb.com/title/tt5095030/?ref_=adv_li_tt