Houston police officer implicates deputy and dispatcher in child abuse before taking his life
An unusual chain of incidents linked a Houston police dispatcher and a deputy who were charged with child abuse.
Soon after they were implicated in the case the police sergeant that let the official investigation to them took his own life because of the accusations.
How did it all happen?
The case came to light starting on May 14 when a police dispatcher revealed child abuse allegations against Precinct 1 Deputy Constable Robert Johnson. This happened during a work performance evaluation.
An Internal Affairs investigation was soon underway. It went through the Houston Police Department on Monday. The accusations were eventually connected to the Alvin Police Department.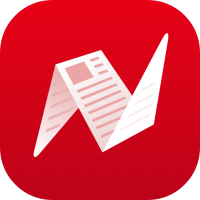 What happened next?
On Wednesday, the same dispatcher told officials that she was with Johnson who was threatening to kill her and commit suicide. The police tried to take Johnson into custody at a traffic stop, but he started a six-hour standoff.
According to the authorities, Johnson implicated the dispatcher who initially accused him and also another deputy. While the standoff was taking place, Johnson made several calls and confessed to the allegations of assaulting minors.
After admitting the truth Johnson took his own life.
What were the consequences?
Both the dispatcher and the deputy lost their jobs, and they were arrested. Christina McKay was charged with aggravated sexual assault of a child and Chonda Shalett Williams was charged with sexual assault of a child, as The Blaze reports.
There was also a woman who tried to shed more light on the incident. She had been in a previous relationship with Johnson and told KPRC-TV that he was a "narcissist".
"Robert Johnson did some terrible things, and he will meet his maker to answer for that. I am here to tell anyone who harms children in this case or any case that 'the good' law enforcement officers are coming for you. I can tell you I am here to speak and stand for the victims today, tomorrow and for years to come," was the statement made in a media briefing on Friday by Precinct 1 Constable Alan Rosen condemning the Houston police officer's actions.