Have a Quirky Photo Outdoor Day Trip in Champaign-Urbana
If you are up for something quirky and out of the ordinary, why not spend a day in the Champaign-Urbana area visiting some outdoor sculptures and murals. In between locating them, don't forget to take photos to share on social media and stop and try something new to eat.
With this in mind, I'm sharing a few of our stops throughout the day.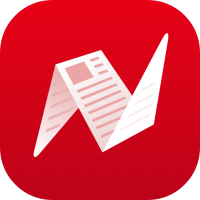 Sit with Roger Ebert, Downtown Champaign-Urbana
One of the first places to visit and take photos is at the Virginia Theater, located at 203 W. Park Ave., Champaign, IL. Outside of the theater is a bronze, lifesize statue of Roger Ebert.
If you are unfamiliar with Roger Ebert, he was a TV and Chicago Sun-Times film critic and Champaign-Urbana was his hometown. Roger would return to his hometown of Champaign-Urbana to host the annual film festival (Ebertfest) at the Virginia Theatre, where he'd watched movies as a teenager.
When he passed away in 2013 the city honored him by putting a statue of him out front. So, have a seat and take a photo!
Ebertfest
Ebertfest is an annual film festival held every April in Champaign, Illinois, United States, organized by the College of Media at the University of Illinois. However this year it is being held in September.
While going to community college, I was actively engaged in a media journalism course. While in the course, we were able to attend Ebertfest. It was a great opportunity that I am thankful to have had. So, if you get the opportunity, definitely make plans to attend.
Mr. Eggwards (Humpty Dumpty), Downtown Champaign-Urbana
While you are still in the area, head a short distance and take a few cool photos with Mr. Eggswards, or as we know him, Humpty Dumpty. Mr. Eggwards is located outside the Esquire Lounge at 106 N. Walnut Street in Champaign.
Just like, Roger, Mr. Eggwards is a dapper bronze sculpture which was installed by the Public Art League. He's been extremely popular and shows up on social media often. In fact, he has his own Facebook page where people are encouraged to take photos and share them on the page.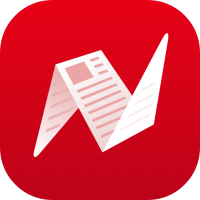 Public Art League Sculpture Scavenger Hunt, Champaign-Urbana
Mr. Eggwards is not the only sculpture installed by the Public Art League. As a matter of fact there are several. And, because there are several, the Public Art League has come up with a scavenger hunt as something to keep you safe and entertained during pandemic times with a focused hashtag called #OutsideofOrdinary.
The Public Art League is an organization whose mission is to promote creativity and improve the community's aesthetic by cultivating awareness and appreciation for public art.
The scavenger hunt consists of six sculptures that have not been shared in the post. To view the six sculptures, please visit, Visit Champaign County.
Don't forget to share your photos on social media using the hashtag #OutsideofOrdinary.
Grab a Bite to Eat, We Chose Five Guys
Once your scavenger hunt is complete, you'll probably have worked up an appetite, so grab a bite to eat from somewhere new. There are so many restaurants, bars and food trucks to choose from, so choose something new.
For example, we chose Five Guys since we were craving burgers. We hadn't eaten there anytime before that I could remember, so it was worth a visit. I appreciate that there was outdoor dining available and free peanuts as we waited. They are also hiring, by the way.
Instagram Worthy Wall Murals
Lastly, take a drive through Champaign-Urbana locating random wall murals and take more fun photos. One of my favorite murals is the one located outside of the Visit Champaign County office; it's the hashtag Outside of the Ordinary. I love it! It's so colorful. A few more of my favorites are located outside of the Surplus Store.
Well, there you have it! A full and fun, quirky outdoor photo day trip in Champaign-Urbana.