Chicago Mayor Lori Lightfoot defends refusing interviews to white reporters: "Many are smart, but white, nonetheless"
Chicago Mayor Lori Lightfoot caused a social media storm of comments after saying earlier this week that she will only be granting one-on-one interviews to black and brown journalists. This step was taken to commemorate her two-year anniversary since the 2019 election.
How did it all come about?
Lightfoot confirmed the decision on Tuesday. It happened after several local media members accused her of denying interviews based exclusively on skin color.
The Chicago mayor wrote a two-page letter to local media in which she explained how the move was connected to celebrating her two-year anniversary in office.
"By now you may have heard the news that on the occasion of the two-year anniversary of my inauguration as Mayor of this great City, I will be exclusively providing one-on-one interviews with journalists of color," the letter starts.
The mayor then continued to write that, "As a person of color, I have throughout my adult life done everything that I can to fight for diversity and inclusion in every institution that I have been a part of and being Mayor makes me uniquely situated to shine a spotlight on this most important issue."
Struck by maleness and whiteness
According to the mayor, she was shocked from her very first day on the 2018 campaign by the "overwhelming whiteness and maleness of Chicago media outlets, editorial boards, the political press corps, and yes, the City Hall press corps specifically."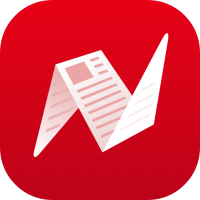 This move is meant to encourage media outlets to diversify staff.
The mayor emphasized that the City Hall press staff is "practically all white."
"In looking at the absence of diversity across the City Hall press corps and other newsrooms, sadly it does not appear that many of the media institutions in Chicago have caught on and truly have not embraced this moment," Lightfoot went on.
"Many of them are smart and hard-working, savvy and skilled, but mostly white, nonetheless," was the next remark.
No female reporters of color covering City Hall
The mayor also highlighted that there are no female press reporters of color in charge of covering City Hall events.
However, WBEZ-FM reported that two of their three WBEZ reporters covering city hall are Hispanic and South Asian women.
"The truth is, it is too heavy a burden to bear, on top of all the other massive challenges our city faces in this moment, to also have to take on the labor of educating white, mostly male members of the news media about the perils and complexities of implicit bias. This isn't my job. It shouldn't be. I don't have time for it," the Chicago mayor concluded.