"For the first time in a long time, I feel optimistic," Health Officer removes mask, smiles to update COVID rules
Santa Clara County Public Health Officer Dr. Sara Cody smiled and removed her mask to say she was optimistic about COVID in the region.
County of Santa Clara
A cheerful Santa Clara County's Public Health Officer Sara Cody smiled and was mask-less during an outdoor event on May 18 to announce she was easing COVID-19 restrictions that have been in place for more than a year.
California also announced Santa Clara County would advance into the less restrictive yellow tier on the COVID-19 blueprint to reopening.
"So for the first time in a long time, I feel optimistic," Cody said. "For a while, it seemed uncertain to me whether the vaccines or the variants would win, and I think that team vaccine is in the lead, holding a lead, and will win. But of course, we need everyone who's eligible to get vaccinated."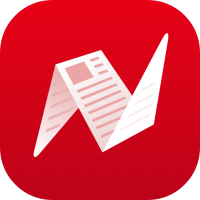 Cody was the first public health official in America to issue a shelter-in-place order in 2020 when the pandemic arrived in Santa Clara County with devastating consequences.
In the last year, she has emerged as a frequent voice urging residents to wear masks, avoid gatherings, and social distance whenever possible as infection rates soared throughout Santa Clara County — the region hardest hit by the virus in the San Francisco Bay Area.
But things have changed.
On Tuesday, she, along with county counsel James Williams ditched their masks for an outdoor press conference announcing the good news. Cody and Williams are both fully vaccinated.
"I will admit to you, it is difficult after wearing this mask for so long, to feel comfortable without it on despite the fact that I've vaccinated," Cody remarked. "It's going to take time for many of us to make that change."
She also reflected on how the impact has impacted Santa Clara County, and how much has changed since the start of mass vaccination efforts.
"We are in a very different and much safer place than we have been before," she said. "And as a result, we're able to make some significant changes in our county. Just by way of illustration, our case rate now is a third of what it was less than a month ago. Our positivity rate is 0.5 percent, which is the lowest that we've ever recorded. And most importantly, over 75 percent of our residents ages 16 and up, have had at least one shot, and nearly 60% of those 16 and are fully vaccinated, fully protected against COVID."
Cody said she would retire many of the public health orders she introduced during the onset of the pandemic to reflect lower virus rates in the community.
"One of these such as remote working wherever possible simply isn't necessary any longer because of where we are," she said. "Our goal now is to get as many people vaccinated as quickly as we can so that we can protect people who aren't yet vaccinated or aren't eligible to be vaccinated in the meantime."
Cody urged people who are eligible to be vaccinated to get vaccinated as soon as possible.
"This is really fantastic, and we're in this safe place because of all of you who have gone and gotten vaccinated and helped make our county a safer place," she said. "We have a clear path out of this pandemic."