Visit These 3 Indianapolis Museums with Your Children This Summer
As you are planning your spring and summer getaways to fun places such as beaches and theme parks, don't forget to add a few museums to your list, especially if you are in the Indianapolis, Indiana area.
Three museums in Indianapolis that you should take your children to include the Children's Museum of Indianapolis, The Eiteljorg Museum and the Indiana Medical Museum. In fact, the Children's Museum of Indianapolis has been named one of the 10 coolest museums in the world. How amazing is that?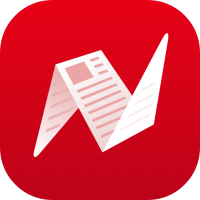 Additionally, museums can not only be a fun family past-time, but guess what else? They make you smarter and help you become more inspired, and I bet we can all use some of that!
The Children's Museum of Indianapolis, 3000 N. Meridian St., Indianapolis, IN
The Children's Museum of Indianapolis is the world's largest children's museum and is located at 3000 North Meridian Street in Indianapolis, IN. Given all of the many exhibits, there is surely something for everyone one in the family.
On our most recent visit, we successfully explored the Beyond Spaceship Earth exhibit which included a science show. We chose this exhibit as a part of our homeschool curriculum for science, but your visit does not have to be based on school subjects.
It can be purely for enjoyment and spending time with your family. In fact, according to Colleen Dilenschneider, one of the 10 Reasons to Visit a Museum is to spend quality time with your friends and family.
Beyond Spaceship Earth
If you are curious about our visit to the exhibit, Beyond Spaceship Earth, it tells the dynamic story of space exploration from NASA's Project Mercury program. This particular program sent the first Americans into space, to the International Space Station (ISS).
In the exhibit, we walked through the "spaceship", learned space-travel history and learned the life of an astronaut, even what they ate and drank.
During the show, we were able to also see the actual escape pod movie prop used in the 2016 film Star Trek: Beyond.
We learned quite a bit in this exhibit. So much so that we went through a second time.
While that's just one of the exhibits, there are so many more to choose from. Visit the museum's website for more information on planning your own visit.
Eiteljorg Museum of American Indians and Western Art, 500 West Washington St., Indianapolis, Indiana
The next museum to consider this summer is the Eiteljorg Museum of American Indians and Western Art. The museum is located downtown Indianapolis in White River State Park at
500 West Washington Street. While there are options for parking near the museum, I would recommend parking in the White River State Park Parking Garage.
By parking in the parking garage, not only will your vehicle be safe and nearby, but you can get your parking ticket validated at the museum gift shop once you're done with your museum visit.
By taking advantage of having your parking ticket validated at the museum, you will save you on the cost of the hourly parking garage fee, saving you at least $10 depending on how long you choose to stay parked in the garage.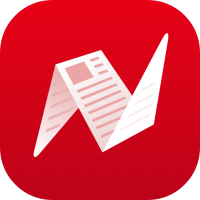 Eiteljorg Museum Adult Admission
Aside from the possible cost of the parking garage, it's important to note that admission into the museum is $15 per adult. Additional prices for admission include the following:
Seniors are $12. Youth and students with an ID are $8. Children (4 and under), members and IUPUI students with an ID are free. If you are unsure, be sure to check the Eiteljorg Museum website for further details on admission.
Additional information regarding admission includes knowing that face masks must be worn during the duration of your visit and your temperature must be checked prior to paying for your admission.
Self Guided Museum Exploration
The Eiteljorg Museum has exhibits containing some of the most renowned collections of Native American and Western art in the world.
Currently, one of the broader exhibits that stood out to me were those that honored women. As our nation celebrated the 100th anniversary of women's suffrage last year in 2020, the museum has embraced that and brought forth many women's stories and experiences from the West and Native America.
With this in mind, various exhibits will be on display throughout the year. And, even if you aren't able to make these in person, it is nice to know that the museum offers virtual events and programing, as well.
Did you know?
According to Colleen Dilenschneider, "a single visit to a museum can expose visitors to in-depth information on a subject, and the nature of the museum environment is one in which you can spend as much or as little time as you like exploring exhibits."
Indiana Medical History Museum, 3045 W Vermont Street in Indianapolis, IN.
The third museum in this post is the Indiana Medical History Museum which is located at 3045 W Vermont Street in Indianapolis, IN.
According to Wikipedia, "The Indiana Medical History Museum is an Indianapolis monument to the beginning of psychiatric medical research. It is located on the grounds of what was formerly Central Indiana Hospital for the Insane, later shortened to Central State Hospital. It was placed on the National Register of Historic Places on April 25, 1972, as the Old Pathology Building. It is the United States' oldest surviving pathology laboratory."
If you and/or your family has an interest in medical history, this is definitely a museum that you must visit. Not only this, but admission is very affordable. Adult admission is $10, while students receive a student discount making their admission only $5.
On the tour you are able to see real body organs that have been preserved over the years, as well as actual skeletons of humans amongst other things. It was definitely a learning experience for history, mental illness, and life sciences. And, after the tour is over, you are welcome to go back to anything that you would like to see again.
Other tips for visiting the museum can be found on Roadside America.
Final Thoughts
While these are just three museums in Indianapolis that you should consider this summer, there are so many more. Regardless of which museum you choose, remember to enjoy the experience and try to walk away learning something new.
Photos courtesy of Brennon Hightower.