Gov. Abbott Issues Executive Order Prohibiting Local Government Mask Mandates
By: Jessica Shorten
AUSTIN – Texas Governor Greg Abbott issued an Executive Order Tuesday afternoon declaring no governmental entities will be allowed to continue mandating masks months after he lifted the statewide mandate.
The order, which extends to counties, cities, public health districts, and even school districts, takes effect May 21st. However, school districts will be allowed to follow their current mask guidelines through June 4th, the end of the School Year.
"The Lone Star State continues to defeat COVID-19 through the use of widely-available vaccines, antibody therapeutic drugs, and safe practices utilized by Texans in our communities," said Governor Abbott. "Texans, not government, should decide their best health practices, which is why masks will not be mandated by public school districts or government entities. We can continue to mitigate COVID-19 while defending Texans' liberty to choose whether or not they mask up."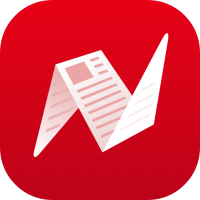 After May 21st, any local governments or officials who impose a mask-wearing requirement could face up to a $1,000 fine.
The move comes a little over two months from when Gov. Abbott lifted the statewide mask mandate, pushing Texas towards a complete pre-pandemic opening. It is the second order in as many days pushing Texans away from COVID-19 guidelines and support. Just yesterday, Abbott announced the State of Texas would no longer accept or distribute federal unemployment benefits under the American Rescue Plan starting next month.
Exempt under Abbott's new order are state-supported living centers, government owned or operated hospitals, TDCJ facilities, and all county and municipal jail facilities.
Under the new Executive Order, private businesses are also still allowed to require mask wearing in their stores.