Eat like a Celebrity All Day Long
Los Angeles has no shortage of celebrity-owned restaurants. After all, it's the next great seeming impossible venture after Hollywood fame!
Here's your guide if you want to eat like a celebrity all day long!
Breakfast at Trejo's Coffee & Donuts 
Not satisfied with a full on taco takeover in this town, the Machette star is taking a slice out of the LA donut scene as well.
Located in a prime Hollywood spot at the corner of Santa Monica and Highland; Trejo's Coffee & Donuts offers weekly donut specials like the Nacho, made with jalapeño, Trejo's Hot Sauce, and cheese ($3) alongside standards like the O.G. with basic glaze ($1.50).
Hours are 7 AM-4 PM, after which you run over for happy hour at the Trejo's Cantina :)
Brunch at Sur Restaurant 
If your dream is to live inside an episode of Vanderpump Rules for an hour, then you've come to the right Sexy Unique Restaurant. This celebrity-owned restaurant was founded by Argentinian actor Guillermo Zapata, and then "pumped up" by Lisa Vanderpump and the popular BRAVO show. 
This West Hollywood hot spot is already known for its late-night cocktails; so the next logical move was to become your spot for the morning after. Follow the red carpet through the Moroccan arches and all the way back toward the secret garden.
While the standard Bloody Mary ($15) and Bellini ($14) are on the menu, why not order a drink that matches the furniture? The Strawberrini made with Vanderpump vodka, fresh strawberry puree, and a sugar rim will have you fitting right in ($15).
Appetizers like an Ahi Tuna Tartare ($15) are a great way to start before going to town on an All-American Breakfast with two eggs, a choice of sausage, and a salad or potatoes ($18).
My personal favorite (as well as the whole cast of Vanderpump Rules)  is Homestyle Crispy French Toasts topped with berries, cinnamon, and served with strawberry syrup ($16).
Just hope you can keep your eyes off the impossibly good-looking wait staff long enough to eat something! Brunch runs 10 AM-3 PM every Saturday and Sunday.
Lunch at Jon Huertas' Clutch 
This Is Us star Jon Huertas sure stays busy during hiatus. This celebrity-owned Cali-Mexican style roadhouse in Venice serves up a fabulous Happy Hour and the Taco Tuesday menu is hard to pass up.
Items that I think are totally clutch?? Mama's Crunchy "Gringo Taco" from the Taco Tuesday menu; and the half rack of Crispy Dry Rub Pork Ribs from the Wood Smoked Meats section.
If SUR was your spot for people watching, Clutch is one of the celebrity-owned restaurants to eat LIKE NO ONE is watching!!
Dinner at Ryan Gosling's Tagine
When he's not collecting Oscar nominations, Ryan Gosling is helping to make dreams happen. After meeting Moroccan Chef Ben through a catering event, the two collaborated to create a restaurant "where the food is made with love". Passion is at the heart of Tagine. 
If you're keeping it light then order simply. Mom's recipe Hummus served with Berber bread ($11) and a Lamb Tagine Couscous ($32) is a perfect way to taste the restaurant. 
Now if your waistline and wallet can stand a little more then choose between three of their 6-course tasting menus; Chef ($75), Vegetarian ($59), and Pescatarian ($85). The Chef's tasting begins with a Mezze of the House before moving on to Chicken Bastilla, Grilled Quail, Local with Seabass, Filet Mignon, and dessert.
Cocktails with Steven Soderbergh
How does Steven Soderbergh take his alcohol? Well turns out he likes it straight up, and his brand is Singani 63! Singani 63 is a 500-year old, 80 proof spirit, distilled from a single white grape variety. It can only be found in the Andes at 5,250 feet! Mr. Soderbergh first discovered the liquor while shooting the movie Che in Bolivia, and it took him six years to get it into the US.
Now you can find it for yourself in almost every L.A. hot spot like Bavel; Employees Only; Delphine Restaurant; The Hollywood Roosevelt; The NoMad Hotel; Salazar; and many more!
You can also enjoy it a la Soderbergh style in the comfort of your own home, and prepare for the creativity to pour in.
Follow me to see more articles like this.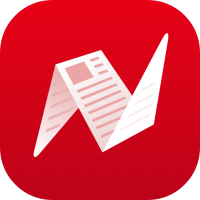 ...