A Harrowing Skydiving Collision Costs Man His Life in DeLand, Florida - Is Skydiving Safe?
Filipe Dos Santos/Unsplash
On May 16th, 2021, officials responded to an emergency call from the DeLand Municipal Airport area. The call came in at 10 a.m. and reported that there had been a horrific skydiving accident, leaving one man unresponsive.
Although skydiving accidents are rare, they still happen. This article takes a closer look at what happened on Sunday and the safety of skydiving in general.
The Accident
DeLand Municipal Airport
Wikicommons
According to witnesses, two men collided mid-air after their parachutes were open. The collision caused them to go off course. One of the men was able to get his parachute open again and regain control of the situation before landing. The other man was unable to fully open his parachute after the collision.
The man, who was unable to open his parachute again, landed hard in the airport parking lot. Although witnesses tried to help him, he was unresponsive to treatment and unfortunately died from the injuries. The man's identity hasn't been released yet, nor if there were any blatant safety violations that could have resulted in the accident.
Accidents like this often leave people with an uneasy feeling, and undoubtedly raise the question: is skydiving actually safe?
Is Skydiving a "Safe" Sport?
The answer is, relatively.
As with any activity or sport, especially "extreme" sports like skydiving, you can never be 100% safe. There will always be accidents or human error to account for. However, skydiving is designed to be safe when done as a professional or with a professional's guidance.
Although jumping out of a plane and diving into the big, blue sky may seem incredibly risky, it is actually a bit safer than you may realize, despite the recent accident in DeLand, Florida.
As the years have gone by and skydiving education has become more refined, accidents happen less and less. Here's a chart illustrating the average number of accidents each year. You can see that recent years have far fewer accidents.
In 2018, there was a total of approximately 3.3 million jumps and only 13 fatalities. Tandem skydiving jumps are even safer because you jump with a skilled professional. The fatality rate for that is only .0002% per 1,000 jumps made!
According to the United States Parachute Association, you're more likely to die from a lightning strike, bee sting, or dog bite than from skydiving.
Of course, accidents do happen and fatalities do occur regardless of safety measures. Many condolences to the family and friends of the man who died in the recent DeLand skydiving accident.
Follow me to see more articles like this.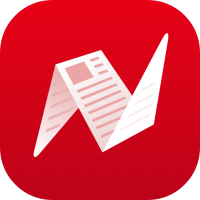 ...