Fly Fishing the Snohomish River in Washington State
Outdoors and Recreation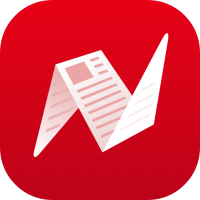 The Snohomish River is one I spent some time on when I lived in Lynnwood Washington behind Edmonds Community College. The Snohomish River is as famous as the Skykomish River, Skagit River, or even the Green River far to the south, but it does get several species of salmon including an impressive run of Pink Salmon during odd years, like 2021, and can be fun to wet wade in the late summer and early Fall for this feisty 2 to 5 pounders.

I mostly fished up near Monroe and often had the river entirely to myself. This is one of my favorite rivers to fish during the odd years when the Pinks are in. Wet wading from late August through mid-September can be a lot of fun.

I like to use a fast action five weight rod with a floating line in the late Summer and early Fall for the Pink Salmon on the Snohomish River. Where I usually fished the river was fairly narrow, so shorter casts to fish I could see was perfect for the 2 -5 pound Pink Salmon most of the time. A six or even seven weight rod might be better though on parts of the river where you need to make longer casts. And an intermediate sinking line might be a better choice as well.

For Pink Salmon the usual Salt Water patterns in pink, orange, and chartreuse all work, Often times, partially because they are easy to tie, I'll bring several size #10 to #12 Wooley Buggers in pink, orange and chartreuse with slightly longer tails and use them for about 95% of my fishing. Mixing in some white marabou can be effective as well. I've had luck casting to schools of fish and then retrieving the fly as different speeds. They will also sometimes smack the fly hard on the down swing and even when you are starting to retrieve it for your next cast.

Though I wasn't targeting them there were a lot of Rainbow Trout around as well, though mostly small guys from about 10 to 12 inches with the surprise 14 incher here and there. I think they may have been feasting on the eggs from the Pink Salmon because the ones I caught all seemed to hit the orange fly patterns.

I also hooked and lost something that was around 20 inches that I think might have been a really fat Dolly Varden. I saw it well enough to tell it wasn't a Pink Salmon, but since I lost it I didn't get a chance to confirm it was in fact a big Dolly Varden. It hit one of my orange Wooley Buggers as well.

I haven't targeted them, but the Snohomish gets runs of both Summer and Winter Steelhead. It will probably require some serious research on my part, but eventually I will try for summer run Steelhead on the Snohomish because I have a feeling it might be one of those great little overlooked rivers that surprises you with a big summer run Steelhead on a dry fly. It might be time to dust off a seven weight this July and see what I can see on the Snohomish River.

In the Fall the Snohomish River usually gets a very big run of Coho. Checking the regulations and updates is very important though since they can change very suddenly depending on how the salmon runs are doing. As I mentioned I've only fished for Pink Salmon in the late Summer and early Fall on the Snohomish, though I imagine the same flies that work for Coho on other rivers like the Green will probably work here too.

The Snohomish River also has Sea Run Cutthroat, which I've heard can provide some great catch and release action.

Though I highly doubt it is a species you would be targeting with a fly rod, apparently the Snohomish also has sturgeon. Just to give you an idea of what an amazingly diverse little river this truly is.

Not fly fishing as these videos on the not so famous rivers in Washington State rarely are, but this is a good short one showing what fishing for Pink Salmon can be like on the Snohomish. I'm not sure where they are at though, maybe the lower river. I mainly fished up near Monroe where the river was a lot narrower.