How to Have a Great Time at Riggs Beer Company Even Though the Cabins are Gone!
In a previous post on News Break, I shared, Beer Lovers Must Visit Riggs Beer Company in Urbana, Illinois. In that post I shared information on how to reserve a beer cabin for a more personal experience. Since that post, I have been back to Riggs Beer Company and have updates.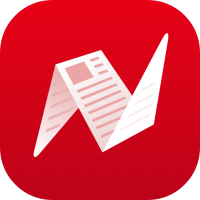 Currently, the cabins have been taken down and are no longer available to be reserved and rented out, however, you can still have an enjoyable experience there keeping the following things in mind.
But, first, if you are unfamiliar with Riggs Beer Company, it is a family-owned brewery that opened its doors to the public in June 2016 and is located at 1901 S. High Cross Road in Urbana, Illinois. People enjoy the establishment and you can tell due to the often packed parking lot.
Reserve a Table
On our most recent visit there, I called ahead of time and reserved a table for indoors. With Riggs Beer Company being a frequented establishment, it's important for you to call ahead and reserve a table, whether you are sitting indoors or outdoors. If you don't reserve a table, you may be waiting around for one.
We personally reserved a table indoors in the Tap Room and enjoyed our time. What you should know about having a table indoors is that masks are still required while walking through the establishment, but you can remove your masks at your table.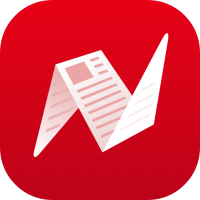 Also, if you are curious to know, the Tap Room seats 95 people indoors, but it may be a small number due to COVID guidelines and social distancing.
It's also important to note that children may be walking through with their parents, as Riggs Beer Company is a family-friendly establishment. At the time of our visit, the playground was opened and children were having a great time outdoors. Again, I recommend reserving a table even if you plan on being outdoors in the Beer Garden.
Seasonal Beers and Everyday Beers
Aside from this, we enjoyed a variety of short pours, so that we had the opportunity to sample a variety of the beers since it had been a while since the previous visit. We ordered a flight of their seasonal beers, as well as a flight of their traditional or everyday beers and sampled each.
Riggs American Lager
Although I was able to have the updated sample, the American Lager remains my favorite
The American Lager is Riggs' take on America's most popular beer style. The brewery uses a large dose of non-GMO corn from their family's farm to create this American classic. It is fermented, conditioned, and lagered in their brewery for a full six weeks for an unbeatable smoothness.
Riggs Pilsner Seasonal Beer
On the seasonal flight, we agreed that the Pilsner was our favorite. Riggs Pilsner is a light, crisp, and refreshing beer. According to Riggs, they used 100% German malted barley and noble German hops to create this summertime classic.
Eat From the Food Trucks
Aside from enjoying the beer, we ordered food from the food truck. With food, you have two options. You can choose to bring your own food, or you can order from the various food trucks that are set up in the parking lot.
Riggs Beer Company has a Food Truck schedule listed indoors so that you know which food trucks are scheduled. We ate from a mexican food truck and enjoyed some chicken nachos as we finished our short pours of beers.
Final Thoughts
With all of this in mind, if you are wanting to enjoy some time at Riggs Beer Company, be sure to reserve a table, enjoy your favorite beers and order something to eat as you enjoy your time there; even though the cabins are gone. And, with Riggs Brewery having such a variety of beers available, both seasonal and traditional, I am sure you will be able to enjoy something of your liking.
All photos courtesy of Brennon Hightower.