Put DEFY Louisville in Louisville, Kentucky on Your Bucket List
If you are in the Louisville, Kentucky area or passing through with your children, DEFY Louisville is definitely an experience to put on your bucket list. Personally, we have been twice. Once we had my son's birthday party there (when it was the House of Boom) and on another occasion we used some VIP passes and had an amazing time.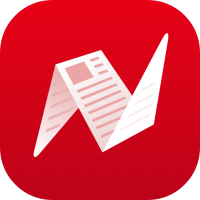 What is DEFY Louisville?
If you are unfamiliar with DEFY Louisville, it is a huge trampoline park in Louisville, Kentucky. It is located at 100 Urton Lane Louisville, KY.
Also, if you are new to the name change, you should note a little bit about their story. According to DEFY, "DEFY is an attitude and a rallying cry promoting individualism and freedom from the norm".
And with society having tons of expectations and rules, DEFY wants to give everyone a safe place to defy those constraints. I love the concept. Lastly, DEFY trampoline parks can be found across the USA in other cities such as Indianapolis, Boise, and Hickory - just to name a few.
Extreme Air Sports
When visiting DEFY Louisville, you are getting more than just trampolines to bounce on. Visitors are actually getting extreme air sports with over 10,000 square feet of connected, world-class trampolines in a 23,000 sq. ft facility. Their trampoline grid features over 60 trampolines, including the famous angled wall trampolines and launching decks.
Some of the Extreme Air Sports include the following:
Ninja Obstacle Course
Stunt Fall
Extreme Dodgeball
Wall Tramp
Trapeze and Aerial Silks
Foam Pits
Having such a large facility with various activities is what my boys truly enjoy. It's very easy to go and spend two hours at the trampoline park because there is so much to do and keep busy with. I even enjoyed playing dodgeball and jumping in the foam pits. And, just so that you know, there is no age limit at DEFY. All ages are welcome.
Admission Options
For those who are interested in visiting, you have several options to choose from. For example, you can choose a Flight Club Membership, a Birthday Party package, or you can choose to buy flight passes in various time increments depending on how long you plan to stay and enjoy the trampoline park.
A variety of different birthday party packages are available depending on your needs. We personally chose the smallest package because we did not have a lot of people to invite.
What I appreciate about the DEFY Louisville is that you have various options on admission, so that there is something for everyone. For example, if you do not want a full membership, but know that you want to go more than hourly increments, you can choose a 30 day pass, which allows you to enjoy the park on more consistent bases, but not have a full membership.
For more information on various admission options and signing your waiver, visit the DEFY Louisville website.
Additional Information to Know
One thing that my kids always ask when we head to a trampoline park is, "Do they have food?" And, the answer is yes. A variety of snacks and drinks are available for purchase.
In addition to this, it is important to know that you must wear grip socks when participating at DEFY. After you have purchased your first pair, you can reuse those socks on return visits.
Final Thoughts on Visiting DEFY Louisville
Lastly, it is important to know that DEFY is following safety guidelines in regard to the COVID-19 pandemic. Masks must be worn unless eating. Again, visit the DEFY Louisville website to read more about the current safety guidelines.
All photos courtesy of Brennon Hightower