Fly Fishing Lake Sammamish in Washington State
Outdoors and Recreation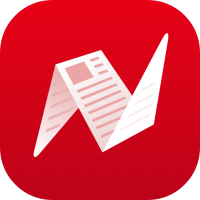 Lake Sammamish is one of those huge lakes that I tried several times to fish, but never really got the hang of it. This is another lake were, at eight miles long, a boat can make all the difference. I have caught a couple of Cutthroat here and a Small Mouth Bass, but most of what I write in this article will be more based on what I've read and seen in videos. But by no means should should Lake Sammamish be avoided or overlooked in my opinion. Even with its huge and somewhat intimidating size I think there are a lot of great opportunities for fly fishing here all year around.

As I mentioned I haven't explored the massive Lake Sammamish at all. I've fly fished from the shore at Marymoor Park on the north end, Lake Sammamish State Park on the South End, from a dock where my friend was renting a cottage on the east end, and once in the late 90's while camping at the WOMAD concert. During that fly fishing misadventure I was accosted by a couple of probably inebriated concert goers who, I guess considered fly fishing animal cruelty even though I didn't catch a single fish that day.

For fly fishing Small Mouth Bass and Cutthroat Trout are probably the best targets. Unlike many of the other lakes in the area, Lake Sammamish isn't stocked with Rainbows. There are Kokanee, but there are strictly catch and release. The Small Mouth Bass here also are much more common than the Large Mouth Bass.

From late Spring through the Summer and into early Fall Small Mouth Bass are probably the best choice for fly fishing. Tactics and flies for them are pretty much the same as for Large Mouth Bass, though pound for pound Small Mouth Bass are often a much more scrappy fish than their Large Mouth cousins even though they aren't generally as big. Look for them around docks and other structure. Small white and black poppers and occasionally a green or yellow one around weed beds to look like frogs. If they aren't hitting on the surface then switching to leech patterns in purple, black, or white. Most of the time if the flies are weighted you won't need s sink tip or head. Fairly big Small Mouth Bass are possible on Lake Sammamish, so larger Deer hair Mouse Patterns, Frogs, ect, might be a good idea to bring along as well to try for fish in the 2-5 pound range.

Again, a boat on this big lake will help. There are public boat launches in the public parks. This lake is super popular with water skiers, jet skis, and other boating enthusiasts in the warmer months, so it can get a bit busy especially on the weekends.

In the Fall and Winter Cutthroat Trout and even hatchery Coho are possible targets. The Cutthroat are also possible in the early Spring and can be taken using the same tactics you would use to fly fish for Rainbow Trout in the Spring time. But these fish can be pretty big. Three to five pound Cutthroat are sometimes reported taken on flies here.

As for the Coho, it is necessary to check the regulations closely as things tend to change year to year based on how many fish are expected to return to the hatchery to spawn. I've mostly only caught Coho on fly rods either in the Salt Water or in rivers like the Green River and the Nooksack, but from what I've been told Coho in Lake Sammamish will act aggressively towards the same fly patterns you would use in the rivers, though you might have to try and find them when they are in shallow water or fish deeper with a full sinking line.

Other warm water species like Yellow Perch, Sunfish, and Crappie are also possible in the late Spring and Summer and can be caught using the same flies and tactics as Small Mouth Bass.

I think the main challenge on Lake Sammamish will simply be figuring out where the fish are on this big lake. If you have a boat a fish finder is probably a great idea as well.

This video has some good shots of some Cutthroat that were caught and lots of good general information.

https://www.youtube.com/watch?v=upUt01wnEzY

This is a good all around general info video specifically about fly fishing on lakes.