This Florida Beach is the No. 1 top beach in the United States
Now is an excellent time to explore more of the wonders of the United States. So over the last week, we have looked at the best beaches in the United States, as ranked by travelers in the Tripadvisor Travelers' Choice awards 2021. We looked at why these beaches were voted favorites by Tripadvisor users and what to see and do there.
Tripadvisor users vote on their favorite travel experiences worldwide as well as awards for different regions. They vote on their favorite hotels, experiences, national parks, attractions, and more.
The Top 25 Beaches in the United States, as voted by travelers on the Tripadvisor Travelers' Choice awards, saw California take out four spots. This came as no surprise to residents.
However, Florida dominated the list with 8 beaches ranking in the Top 25 Beaches in the United States!
Did you miss the other stories in the series? Read these next to find out which beach was voted 3rd best beach in the United States by Tripadvisor travelers, and which other beach in the same state ranked in the Top 25 beaches in the USA.
Additionally, find out why This beach in San Diego is one of the top beaches in the United States and what News Break readers thought of it!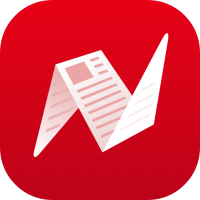 So which beach took out the top spot for the Tripadvisor Travelers' Choice awards 2021 Top 25 Beaches in the United States?
The award goes to St. Pete Beach in Florida! On top of that, this Florida beach also ranked as No. 5 in the Top 25 Beaches in the World!
St. Pete Beach, Florida
With beautiful white sand beaches, warm blue waters, and lots of space to relax, it's no surprise that St. Pete Beach is the No. 1 beach in Florida.
There are many boutique and retro hotels and motels lining the beachfront, offering a perfect staycation with the beach just steps away. Spend the day lazing on the beach, frolicking in the shallow water, walking on the expansive sands, and end it with the famous spectacular sunsets.
For those who want a bit more activity, there are a variety of water sports such as windsurfing, parasailing, and paddleboarding.
Additionally, there are a plethora of boat trips ranging from sunset cruises, dolphin-watching boat trips, Shell Key Island excursions, even party boat cruises.
Here's what travelers have had to say of their recent visit to this spectacular Florida Beach.
Laid back vacation spot with lots of local flavor. Good local restaurants and mom & pop shopping. Best beach in FL, clean and well maintained. - Traveler732282, Tripadvisor, 10 May 2021.
The beach does live up to its reputation. Miles of walking. Was a little crowded over the weekend due to spring break but during the week was much more calm and peaceful. Saw many people picking up trash which was nice. Water was good and ample waves for boggy boarding. - Jeff, Tripadvisor, April 2021.
This is a long white sand beach that the gulf is known for. Plenty of open restaurants, bars, and live music to keep everyone happy. Was there at spring break and no craziness, just everyone having a great time. - medsalesguy, Tripadvisor, April 2021.
Other things to do on St. Pete Beach, Florida
Tour the iconic Don CeSar Hotel. This architecturally designed resort is a historical landmark dating back to 1928, offering luxury accommodation. However, you don't have to stay at the grand hotel to use the spa or dining facilities. Currently, they are offering discount rates for Florida residents.
Eat at Salty's Tiki Bar and Beach Lounge. You can sit right on the beach and watch the sea and the sunset.
Visit the St. Pete Pier District, the Tampa Bay Watch Discovery Center, and the Gulf Beaches Historical Museum.
Shop on Central Avenue and at the shops and galleries at the Pass-a-Grille area.
Stay at Inn on the Beach. TripAdvisor users ranked this the No. 1 hotel in St. Pete Beach, Florida. However, there are many hotels to choose from that also offer balconies and ocean views.
Do you agree with the Tripadvisor Travelers' Choice, or do you have a favorite beach that you think is better? We are interested to know your thoughts. Please kindly share in the comments.
If you loved this post, please follow us. We write about interesting and fun things to do, adventures, travel, and improving your lifestyle.
Also, you can download the app here to get instant access to breaking news and features on your phone.
Follow us to see more articles like this.

...
Read Next -
What's trending in travel in the U.S. 2021
5 Tips To Help You Save A Lot Of Money When You Travel
Your Road Trip Travel Essentials Packing List