Fly Fishing the Yakima River in Washington State
OutDoor and Recreation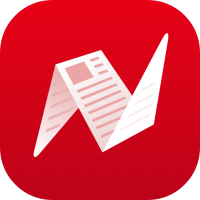 For very good reasons the Yakima River is considered one of the Blue Ribbon Fly Fishing rivers in the Western United States. Trophy size Rainbows are not uncommon at all here and 13 to 16 inch Rainbows are the average size. There is a little bit of everything on this river. It has good bank access and some spots that are fairly easy to wade depending on the time of year and the water levels. It is also open year a around and is The Yakima River really shines though as a drift boat fly fisherman's paradise. But, in certain places when the water levels are low enough Pontoon boats are also possible especially late in the summer. An experienced guide can make a huge difference on the Yakima to guarantee you get into some fish.

I was obsessed with the Yakima River for several years. At the time was living in the Seattle area, so I couldn't make it over the Yakima nearly as much as I would have liked to. And when I did it was almost always on the weekend, which can make for some crowded conditions especially in the Spring. But I did manage to fish the Yakima enough times to get at least a feel for how to tie into some of the bigger Rainbows on this fantastic river.

One of he upside to fly fishing on the Yakima is that fly shops all over Washington State will usually have up to date fishing reports. Many of the rods, reels, fly lines, and flies sold are to people planning a trip to the famous Yakima River. Any of your local fly fishing shops can more than likely set you up with everything you need.

For the Yakima I always liked using a fast action six weight. Some people will use five and even four weight rods, but I liked the slightly heavier rod for bigger fish and for those times when the wind comes up. Most times when I used a lighter rod I ended up with some terrible tangles in my leader because of the wind brutalizing my cast.

I've mostly fished the Middle Yakima, the busiest section near Ellensburg. I've only tried the upper Yakima near Easton a couple of times and got skunked, but I know guys that say it can be great for both Rainbows and big Cutthroat.

I was always way to focused on catching Rainbow Trout to pay much attention, but I also know guys that fish the lower Yakima for Small Mouth and occasional Large Mouth Bass as well. Apparently, in the summer this can be some great fishing for these hard fighting fish.

In the Spring if you are fishing dries most midge and emerger patterns will work, in the late summer and early Fall Elk Hair Caddis and Hopper patterns work great. If you decide to brave the winter cold nymphing on an empty river can be great. Stone fly, pheasant tail, and hare's ear nymphs will all work.

These are a few excellent videos all about fly fishing on the Yakima River. Again, most of these people are fly fishing with experienced guides, which I think can be invaluable when you are first trying to learn the Yakima River. They know the water and where the fish are going to be and which flies to use. I spent a lot of time flailing around desperately trying to learn the Yakima that could have been avoided if I had of simply spent a day on the Yakima with a good guide.

This is a really good one that shows what a winter day on the Yakima can be like with no one else on the river.

https://www.youtube.com/watch?v=C-zfujcZ6eE

And this is an excellent one on how to fly fish the Yakima in Spring.

https://www.youtube.com/watch?v=VO4f1QRZolQ